The OpenPlus scheme offers a flexible route onto a physics degree for students without standard entry qualifications.
You'll spend around three years studying essential science modules with the Open University part-time. After successfully completing this programme you can transfer onto Year 2 of one of our full-time physics degree courses.
Related links
In association with the Open University
Find out more about the Open University's OpenPlus scheme:
Get into physics
Start your university-level study, even if you've never done physics before
Part-time study
Learn in your free time, at a pace which suits you
Accelerated start
Finish this course and go straight into Year 2 of a full-time physics degree
Course content
Your part-time studies with the Open University will familiarise you with the fundamental maths and physics you'll need to study at university level. Students typically complete these modules over three years, working around full-time employment and family commitments.
Successfully completing this course will qualify you to transfer directly into Year 2 of any of our single-subject physics degrees. You'll continue your studies full-time at York for two, three or four years, depending on the degree course you choose.
Physics
Physics with Astrophysics
Theoretical Physics
Study abroad
Many of our degree courses have an optional, integrated year abroad, where you will study for a year at one of our partner institutions.
Before your year abroad you'll study a European language at an intermediate or advanced level, so you need at least a grade C in GCSE German, Italian or French to join these courses.
You can also take advantage of one of our many other study abroad programmes. Here are some of the opportunities you'll find here at the University:
Fees and funding
Fees for this course are charged per module.
For further details see the Open University's fees and funding pages.
Additional costs
There may be extra costs on top of tuition fees, such as a laptop, set books and internet access.
If you're on a low income you might be eligible for help with some of these costs after your module has started.
Teaching format
Most Open University modules are delivered via distance learning. You'll get a study guide and calendar which will let you know how your module is structured and when your assignments are due.
You'll receive online materials before the start of each module. You may also receive additional learning materials in the post. A personal tutor and a study adviser will support you throughout each module, online and by phone.
You'll also take part in a residential school at the Open University campus in Milton Keynes. This is a chance for you to get hands-on experience performing scientific experiments and familiarising yourself with practical laboratory work.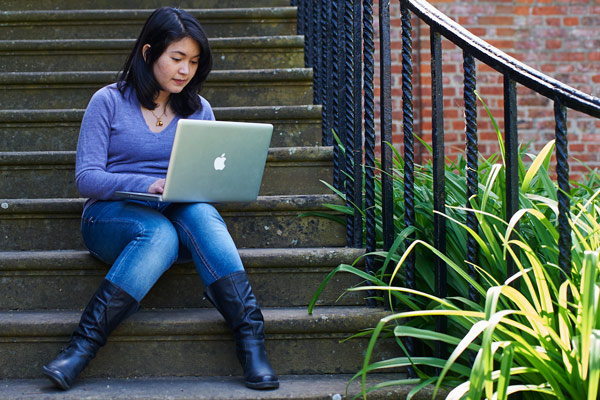 Teaching location
The majority of your teaching is conducted online. You will spend three days at the Open University campus in Milton Keynes for the Laboratory Skills for Science residential school.
Assessment and feedback
Open University assessments can take the form of coursework, exams or project work. For each module you will receive information on how the final mark is determined. You'll receive feedback from your tutor for the work you hand in, helping to guide your learning.
Careers and skills
Our graduates are sought by employers in a huge range of disciplines. The skills you will learn - analysis, mathematics, problem-solving - are relevant in industries from finance to software development. All of this is supported by the York-led White Rose Industrial Physics Academy; a dedicated resource to facilitate collaboration between students and industry. Alternatively, many of our graduates progress to postgraduate degrees at York and other leading universities.
We're committed to supporting our students' career development and employability - it's embedded in our core teaching. We organise activities from careers fairs to leadership building exercises to ensure you're prepared to enter the jobs market with a competitive edge.
Companies that York physics graduates have gone on to work for include: BAE Systems, E.ON, De Vere, The Home Office, Jaguar Land Rover, John Lewis, the Science and Technology Council, and Virgin Money.
Career opportunities
Our graduates are working as:
accelerator physicist
engineer
scientist
financial coordinator
IT analyst and consultant
teacher
electrical engineer
environmental modeller
accountant
Transferable skills
Self-management
Communication skills
Team working
Problem solving
Creativity and innovation
IT literacy
Mathematics
Entry requirements
There are no standard entry requirements for this course. Each application is considered on an individual basis. We'll speak to you to discuss your areas of interest and reasons for applying to the course. This can either be in person in the department or via a pre-arranged phone appointment.
You may wish to contact us before applying. We'll be happy to discuss your application and answer any questions you may have about the course.
How to apply
Apply directly to us using the following form:
Please submit your completed application form to:
Undergraduate Admissions
School of Physics, Engineering & Technology
University of York
York
YO10 5DD
Contact us
Get in touch if you have any questions

Related links
In association with the Open University
Find out more about the Open University's OpenPlus scheme: