Oral history
The University's history is being told by some of those who have helped shape it, as York celebrates its 50th birthday.
The University of York opened its doors to its first students in the autumn of 1963. York's oral history project is making audio recordings of the recollections of people who have been involved with the University during the past half-century and more – from some of those present at its inception to alumni and current members of staff.
Among those already interviewed are Sir Donald Barron, who from the late 1950s was Treasurer of the York Academic Trust – the group that successfully campaigned for the University to be established – and Sir Andrew Derbyshire, the architect who shaped the original Heslington campus.
Some of York's first students, teachers and other staff also recall memories of the early days, as do those from succeeding generations.
This is a unique opportunity to gather the memories of people who founded, worked for and studied at the University in its first 50 years. The memories captured by this project will inform our own history, the history of the post-war universities, and that of education in general. It will be an important resource for many years to come"
Chris Webb, Keeper of Archives
The interviews are being carried out by the historian and journalist Greg Neale, an honorary visiting fellow at York and founding editor of BBC History Magazine. He is being assisted by student volunteers from the Departments of History, Sociology and Theatre, Film and Television.
Greg said: "The interviews have thrown up some fascinating stories about the University over the past half-century and give a vivid picture of life at York since its inception."
Professor Mark Ormrod, Academic Coordinator for the Humanities, is chairing the steering group that is managing the project.
The audio interviews are being archived at the Borthwick Institute for Archives. They are now available to listen to online through York Digital Library.
Campus design
Architect Andrew Derbyshire, former Vice Chancellor Ron Cooke and Heslington East Project manager Jon Meacock discuss the design of both Heslington East and West.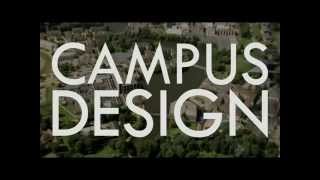 Founding years
Sir Donald Baron, founding member of the York Academic Trust; Margaret Prosser, one of the University's first librarians; and Elisabeth Carr, one of the University's first students discuss the first years after the establishment of the University.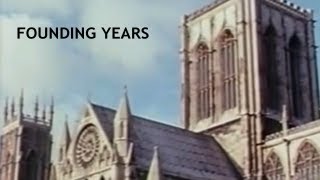 Student life
Former students Phil Harding and Jocelyn Abbey, and YUSU Student Activities Officer Chris West discuss student life at the University, including how Jimi Hendrix was booked to play Langwith Dining Hall.
Explore our history