Start dates
January
April (campus-based only)
July (campus-based only)
September
(semester dates)
Meet us
Meet us online or on campus and find out more about postgraduate study at York.
Find out more
If your passion lies in research, our degrees provide the opportunity to combine academia with creativity and innovation. Pioneer innovative research in key areas of expertise, from wireless communications to biomedical engineering.
Your research
As a postgraduate researcher, the focus of your work will be an independent research project. You will work with leading researchers, while gaining valuable skills through an integrated training programme in research methods.
Your research will culminate in a thesis and oral examination.
You are encouraged to take advanced taught courses to help fill any gaps in the background knowledge required for the research project. The choice of courses taken will be made together with your supervisor, at the beginning of the programme.
Research projects
Our academics are working on a wide range of projects suitable for research students to join.
Funding
Supervision
We encourage you to find out about our academics and get to know how their work and expertise fit your interests before applying. You will be supervised on a one-to-one basis by a member of academic staff and your progress will be continually guided by a supervisor and a thesis advisory panel.
Our academic staff are happy to answer any questions on their research interests or discuss a project you might have in mind.
Throughout your course you'll have opportunities to develop your skills as an academic and researcher.
Our PhD students take part in the Engineering PhD conference normally held in the summer. The two-day conference includes a first year presentation session, second year poster competition and third year seminars. These sessions are designed to give you experience in presenting your research: you'll have the opportunity to prepare a talk, face an audience and answer questions. The intention is to help you develop oral and written communication skills which are essential in a modern engineering environment.
You may also have the opportunity to present your work at UK and overseas conferences and publish in international journals.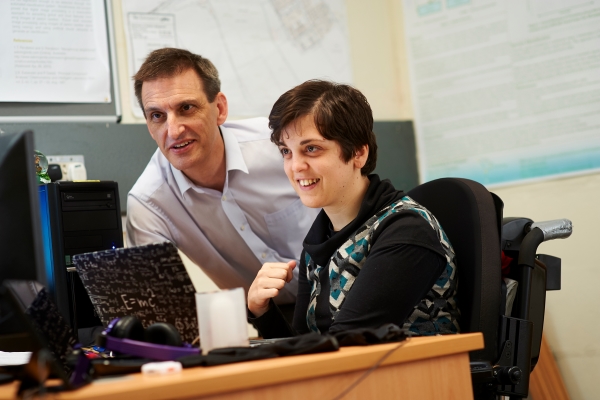 Course location
You will be based on Campus West. Most of your training and supervision meetings will take place here, though your research may take you further afield.
All full-time students are allocated a desk space in the School for the duration of their programme. Dependent on your project, you might also use other facilities, including NAMAS-accredited EMC measurement facilities, clean room, well-equipped music and media technology suites and anechoic chambers.
We offer a distance learning (DL) option for the PhD programme if you cannot live in York full- or part-time. As part of the application process, we will ask for justification for taking the DL option and will then assess the feasibility of the work programme. The latter will be embodied in a plan of study outlining resources and facilities needed, training requirements and an associated timeline, which will need to be in place before being accepted onto the programme. Unless special arrangements can be agreed in advance, a research topic that requires specialised equipment and facilities may not be possible with the DL option.
Entry requirements
You should have, or be about to complete, the equivalent of a 2:1 honours degree or above in:
Electronics
Electrical Engineering
Physics
Mathematics
Computer Science
Music Technology
or a closely related subject.
English language requirements
If English is not your first language you must provide evidence of your ability.
Applying
Advertised research projects
If you are applying for an advertised research project, please include the project name in your application. You should contact the project leader in advance, who may also ask you to submit a full research proposal. Advertised research projects may be funded or self-funded, as indicated in the advert.
Research proposals
If you are not applying for a particular research project, you should contact the member of the academic staff you wish to work with, who may provide you with a research/project outline.
The research proposal needs to describe the nature of your proposed study and give some indication of how you will conduct your research. The purpose of this exercise is to ensure that you and your potential supervisor(s) have matching research interests. The proposal should be 250 to 350 words in length. It must be in English, and be your own words.
Your PhD will help to extend your qualifications, allowing you to explore and research diverse areas from creative designing to instrumentation, robotics and automation. You will become equipped with skills around engineering, mathematics, physics and technology and problem solving to become prepared for the next stage in your career.
Our dedicated careers team offer specific support including a programme of professional researcher development and careers workshops and 1:1 career support sessions. They will help you to build up your employability portfolio and to engage in activities that will build up your skills and experience within and outside of your research work.
Career opportunities
Electronic engineer

Testing engineer

Project manager

Academic researcher

Product development engineer

Software developer