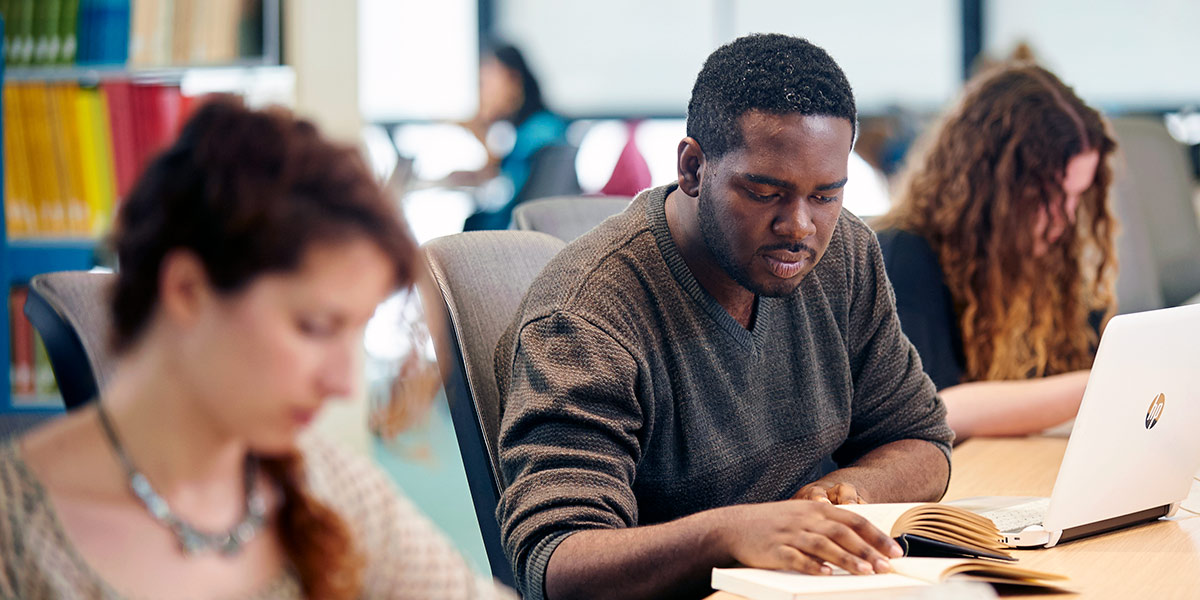 Study skills
You'll need strong study skills to help you learn effectively and efficiently throughout your degree, such as time management, academic writing and digital know-how.
To help you develop, we offer a range of support to suit everyone, including online resources, personalised support and workshops.
Writing Centre
Personal academic writing advice, study coaching appointments and elective communication modules.
Maths Skills Centre
Workshops and one-to-one support to help you develop your maths and statistics skills or prepare for numeracy tests.
Academic Integrity
Referencing guidance and advice on developing good academic practice.
Skills Guides
Online resources available at any time to develop your academic writing, digital skills and more.