YPI labs reopen after Covid-19 lock-down period
Posted on 29 June 2020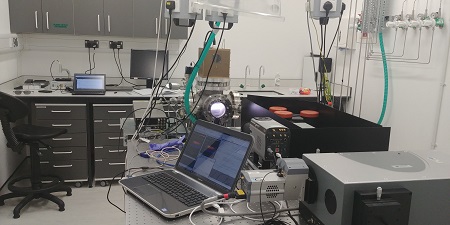 We are pleased to announce that the York Plasma Institute laboratories reopened, on Wednesday 24 June 2020. Michael Mo was able to perform the first experiment to take place in the labs since the labs were shut 3 months ago.
The York Plasma Institutes laboratory researchers are pleased to be back in the labs after a long period of working from home. New procedures have been implemented to ensure the researchers are able to carry out experiments whilst abiding by current lock-down legislation.
Thank you to all the Physics staff that have made it possible for our laboratory researchers to return to work safely!