Green Impact at York Plasma Institute
Green impact and sustainability underpin much of the research at the York Plasma Institute (YPI); from harnessing clean fusion energy and electrically plasma-produced chemical fuels to developing sustainable technologies for agriculture, we aim to provide solutions for some of the major challenges facing the world. Reducing environmental impact is part of the ethos of YPI and in addition to our research, we seek to foster a sustainable green environment in our society. We are adapting sustainable practices in waste generation, management of our carbon footprint, energy consumption, and water usage among others. The Green Impact Team looks for steps we can take in our everyday lives, at work and beyond, to reduce our consumption of resources, be eco-friendlier and improve our environment.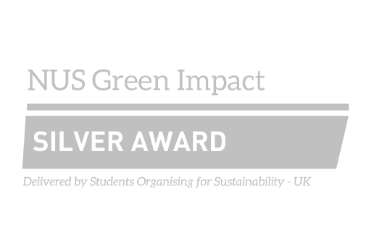 In 2021, the YPI achieved a NUS Green Impact Silver award, which recognises actions to boost the sustainability of offices and labs at universities across the country. The NUS scheme sets out concrete steps we can take towards environmental improvements, and grants recognition of the achievements we've made so far. Whether we're competing in the Carbon Challenge, promoting Fair Trade Fortnight, or taking part in Cycle September, we're working to establish positive habits which can make a difference to the world around us.
Some of our achievements towards a more environmentally friendly YPI include:
Excellent facilities to promote cycle to work, including a secure bike shed and shower facilities enabling everyone to travel to work in an environmentally friendly manner.
Well-equipped video-conferencing facilities in all our meeting rooms, reducing the need for people to travel.
A variety of changes in our kitchen and practice to make it as environmentally friendly as possible, including a Zip tap, reusable crockery and cutlery, ethical standard tea and coffee, tea towels instead of paper towels and excellent recycling facilities.
If you'd like to find out more or get involved, have a look at our Green Impact Wiki (York login required) or contact Jenni Lucas at jennifer.lucas@york.ac.uk.