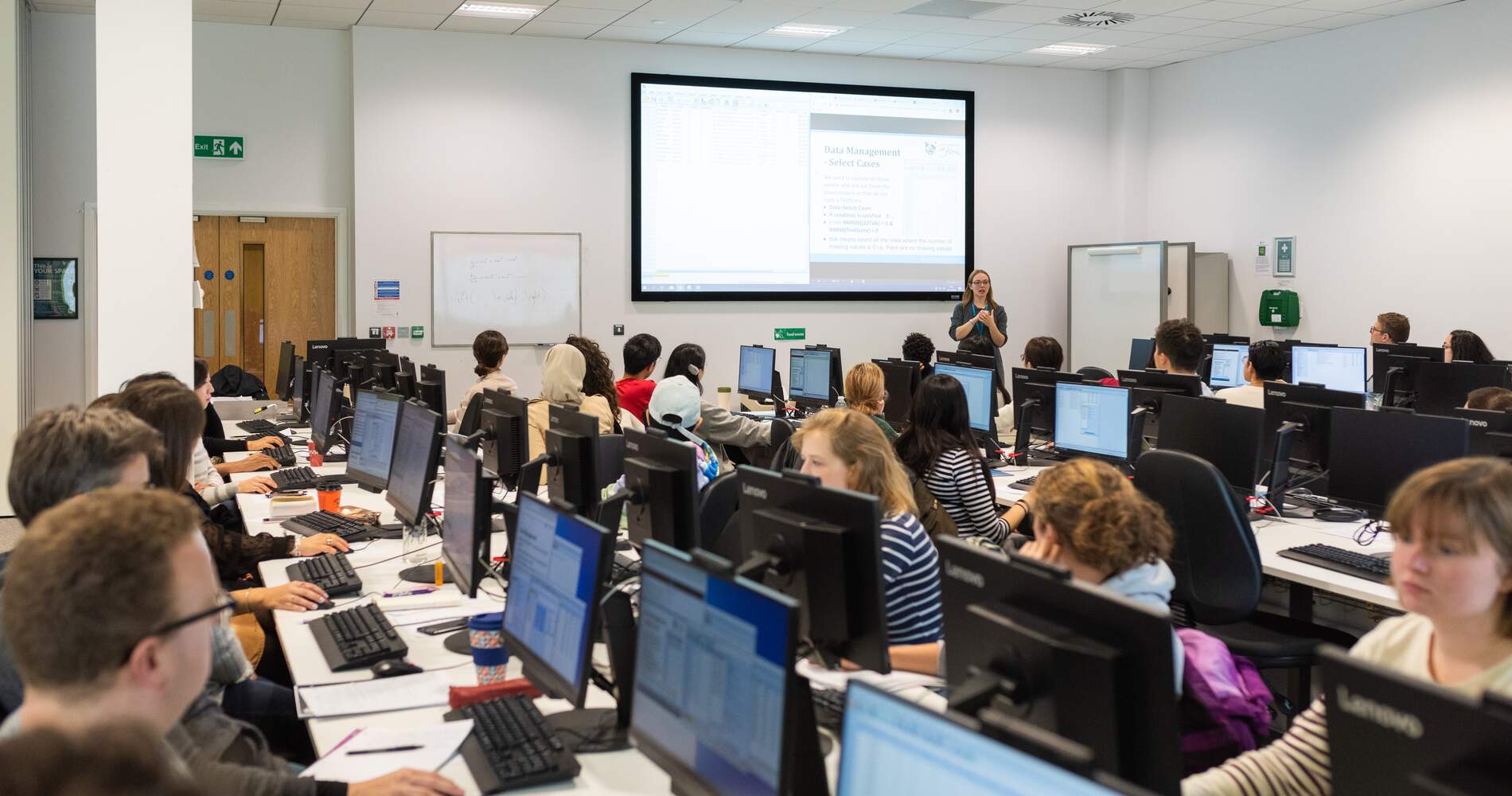 Skills and training
From media editing to using statistical software, the Library provides training and resources for a wide-range of skills.
Our information and training is delivered through online guides, group seminars and one-to-one appointments. Many of our online resources are openly accessible and can be used by the general public or other institutions, as well as those within the university community.
Upcoming workshops
The Library, Archives and Learning Services run loads of workshops during semester time, both face-to-face and online. They're listed on the Skills Guides, and you can filter the sessions in useful ways: taught students / researchers / staff, or Maths Skills Centre / Digital Skills and so on.
Academic skills
In the Fairhurst we have two skills centres run by the Learning Services Team, providing one-to-one appointments that are individually tailored to the needs of each student. Our tutors are experienced in advising students in all subject areas and levels of study.
The Writing Centre
The Writing Centre offers guidance on planning assignments, writing arguments, integrating sources, academic writing style, proofreading your own work and more. Specialist appointments are offered for PhD students.
The Maths Skills Centre
The Maths Skills Centre offers advice and guidance on maths topics, statistical concepts and analysis and preparing for numerical reasoning tests.
Make use of stats course, writing and maths centre—don't be afraid to ask for help!

York undergraduate
You can also use our online guides to learn in your own time.
Academic Liaison Librarians
Your Academic Liaison Librarian is your main contact in the Library. They can help you find resources specific to your subject and talk with you about tools and skills that will help you in your studies.
Library Subject Guides
The Subject Guides hold lots of useful information and links specific to your department. You can find out how to access the key resources for your subject area, from books and journals to databases and specialist services and tools.
Our @UoYLibrary librarians are the best. Every single interaction I've had with them has been overwhelmingly positive.

Feedback via Twitter
Unlock your digital creativity
As well as skills training and support for Researchers, we have two labs in the Fairhurst. The easiest way to remember the difference is that the Creativity Lab is all about software, and YorCreate is all about hardware: develop your skills in both areas.
Creativity Lab
Featuring high-end equipment allowing you the opportunity to play with and learn about emerging technologies through a range of practical workshops, masterclasses and technical support.
YorCreate
An exciting new makerspace and digital crafting area, for students, staff and researchers to experiment with 3D design, scanning and printing and other digital creativity tools.