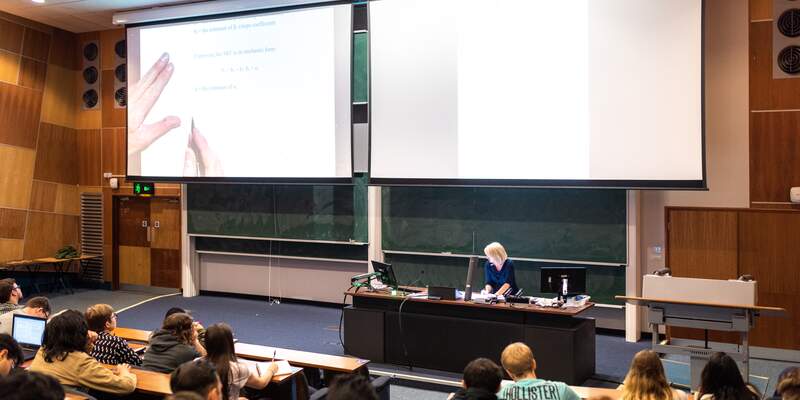 Key information for academic staff
Support from your Academic Liaison Librarian
Your main contact within the Library is your Academic Liaison Librarian (ALL). They can help you to ensure that the Library holds the resources and offers the services you need in support of your teaching and research. ALLs attend departmental meetings such as Board of Studies, and provide digital skills training and 1:1 support to students.
Digital literacy refers to the ability to find, manage and create information in a digital environment. We can provide tailored training and advice within your modules and programmes to help students achieve these skills. Contact your Academic Liaison Librarian to discuss the possibilities (or if you have any questions about the information on this page), or explore our Skills Guides for a range of materials which you can re-use in your teaching.
Additional specialist support for staff and postgraduate research students is provided by the Library's Open Research team.
Reading Lists
The Reading Lists system embedded in the VLE (Yorkshare) is how we know what you are teaching and what resources we need to acquire to support this, so it's essential that you use this.
Reading Lists allow you to create structured lists of items which can be easily accessed by your students; you can also request for print items to be digitised in accordance with copyright law. The Library will also try to purchase any items added to lists which we do not have in our collections.
Staff are encouraged to create the list yourselves; however if you'd like the Library to create the list for you, please fill in our online submission form. The Library offers training on creating and maintaining Reading Lists for all members of staff.
Read more on the Reading Lists guide
Suggest new resources
If you would like the Library to purchase an item for a module you are teaching on, please add the item to the appropriate reading list; if it isn't already in stock, we'll automatically try and purchase it.
However you can suggest an item for the Library to purchase at any time, for your own research or simply because it's an item you consider we should own. If you wish to request new subscriptions or expensive research and teaching resources, please see the specific information on suggesting items for purchase: