University research themes
At York, researchers collaborate across the University's seven interdisciplinary research themes to address the great scientific, social and environmental challenges of our times.
Our department has particularly strong partnerships within three themes: Technologies for the Future, Health and Wellbeing and Environmental Sustainability and Resilience.
Technologies for the Future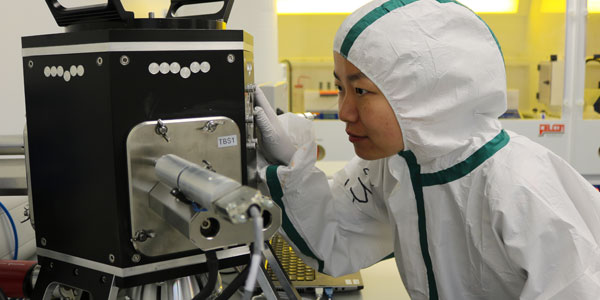 New materials drive new technologies. Our research explores all aspects of new materials, from computational design to novel synthesis and advanced characterisation methods. We make magnetic and photonic devices using our bespoke cleanroom and fabrication facilities.
Featured research
Understanding the fundamental mechanisms of life is one of the core themes of our Physics of Life research.
We study the biological functionality of DNA using innovative computational and experimental methods. We look at how DNA coils, how it unzips and how it replicates. Our research developments will provide novel insights into the role of DNA in health and disease.
Featured research
Environmental Sustainability and Resilience
Having access to clean energy is essential for a sustainable modern society. Our researchers are members of internationally-leading teams which are working to deliver nuclear fusion as a source of clean and sustainable energy.
Featured research
Explore these research themes
Technologies for
the Future
Explore
Environmental Sustainability and Resilience
Explore