Learn to design systems, networks and applications that address the complex problems of today's world. Through a combination of theoretical and practical work, you'll develop your specialist skills and prepare to take on projects with real-world impact.
Why study engineering at York?
At York, many of our teaching staff are active researchers, and we work closely with our industrial partners to ensure everything we teach is current and relevant. Each course combines advanced taught modules with a substantial project, mostly undertaken by students in groups, employing design, test and integration procedures that adhere to industrial quality standards. Our teaching is underpinned by our research strengths. We deliver research that has real-world benefits, often in collaboration with external partners, such as robotics for healthcare, mobile communications for autonomous vehicles and realistic acoustic experiences for virtual reality.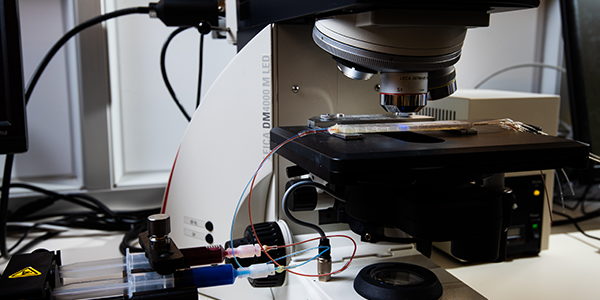 Our facilities
You'll have access to a range of specialised teaching spaces, laboratories and workshops. Our industry-standard facilities include our nanotechnology centre, recording studios, VR suite, computing laboratories, clean room, robot lab and a range of other state-of-the-art facilities. Find out more about our facilities.
Scholarships and funding
Find out more about funding your Masters degree.
Postgraduate Virtual Showcase
29 November 2023, 9.45am to 12 noon GMT

Join us online as our academics discuss the range of popular engineering postgraduate courses available at York. Current postgraduate students will also be online to share their experiences of life at York.
Our academics undertake a wide range of commercialisation and consultancy activities, which have led to spin-out companies, including SkillsForge, ngenics, Simomics, ClearSky Medical Diagnostics, Asuuta. Boost your employability skills and learn from our expert staff who are active in the industry.
Throughout your degree, you'll work with industry-standard tools, gaining experience relevant to real-world situations. Study with us and benefit from talks and visits from our industrial contacts.
After graduating from one of our Masters degrees, you'll have developed a comprehensive portfolio, including experience from team projects, which will open doors to a wider range of employers.
Our graduates
Recent graduates have started successful careers working with Apple, Nissan, HM Revenue & Customs, Huawei, KPMG, Nokia Siemens Networks, Samsung and more.