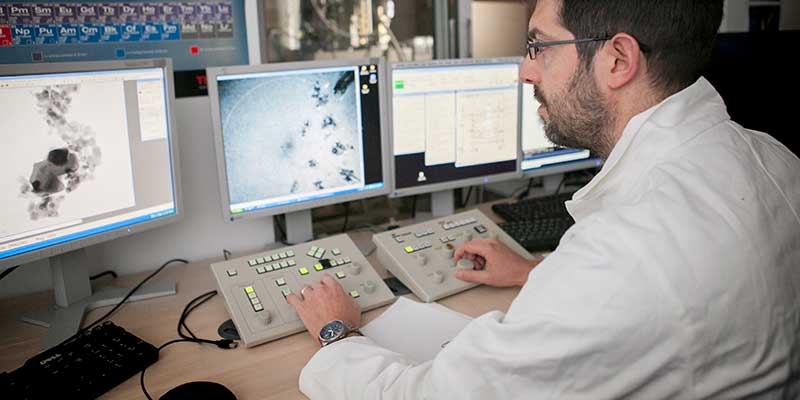 SusMat0 research projects and industry partnerships
We have four fully funded projects available for October 2023 start (providing three and a half years stipend at the UKRI recommended rate and fees). We also have projects available to applicants with their own funding (for example, through a scholarship). There are a wide range of scholarships and studentships available to international (including EU) and UK students. All projects are open to both UK and international applicants.
Crack-tolerant materials for next-generation photovoltaics
Breaking the chain – sustainable polymeric materials with plasma technology
Photocatalyst for H2 productions: in operando atomic studies
Electrically conductive MOFs for energy storage
Entry requirements
You should have, or expect to obtain, the equivalent to a UK integrated Masters degree at 2:1 or above, or an MSc/MRes in Physics, Chemistry, Engineering or a related discipline.
We will also consider applicants from three year undergraduate degree programmes (for example, a UK BSc) with an equivalent of 2:1 or higher in a relevant discipline where additional industrial experience can be demonstrated. If you're a non-native English speaking applicant you must provide evidence of your English language ability.
How to apply
You can find details of available projects below. When you find the project or projects you would like to apply for, follow the link to start your application.
The funded project "Crack-tolerant materials for next-generation photovoltaics" is currently open for applications. Applications for this studentship will be considered on a first-come, first-served basis and the position will be filled as soon as a suitable applicant is identified.

On the postgraduate application form, please select 'CDT in Sustainable Materials for Net Zero' as your source of funding. You do not need to provide a research proposal, just enter the name of the project you wish to apply for.
If you are interested in more than one project please make only one application and list all project titles.
We will continue to accept applications for projects open for applicants with external funding which will be assessed as they are received.
Ideal electrolytes for energy devices such as batteries and solar cells would (i) be lightweight and flexible, (ii) exhibit thermal stability, (iii) be non-volatile (to reduce fire risk), (iv) provide good interfacial contact with electrodes, (v) be amenable to processing and recycling, (vi) have high ionic conductivities, and (vii) be made from cheap, renewable feedstocks. There are currently no electrolytes (inorganic solids, organic liquids, or composites) that meet all these criteria simultaneously.
This PhD project aims to develop a series of electrolytes that meet these criteria. In particular, we aim to use organic and supramolecular chemistry concepts to design electrolytes that retain liquid-like ionic conductivity in the solid state, i.e., they act as state-independent electrolytes. The project is suited to students who have interests in organic materials chemistry and synthesis, and who are excited by working in an interdisciplinary team.
The student will be trained to carry out the organic synthesis of state-independent electrolytes and to characterise their conductivity and other materials properties under the supervision of Dr McGonigal in the Department of Chemistry. Their experiments will be guided by simulations of the ionic conduction, which the student will learn to perform under the guidance of Prof Probert in the School of Physics, Engineering and Technology.
The studentship is offered by the Centre for Doctoral Training in Sustainable Materials for Net Zero (SusMat0). SusMat0 is focused on the development of sustainable materials for advanced energy-related technologies key to achieving the target of net zero carbon emissions. It includes research on materials for energy generation/storage technologies (for example solar cells, batteries), devices with improved energy efficiency (for example OLEDs, memories, power electronics) and technologies for synthesising chemicals using renewable energy. As a member of a cohort of students you will receive training in core chemistry, physics and engineering approaches relevant to cross-disciplinary sustainable materials research. We aim to produce well-rounded scientists, equipped and empowered to engage effectively with each other.
Projects open for applicants with external funding