Our over-reliance on fossil fuels and ever-increasing demand for power-hungry technologies requires urgent action from governments, industry and society. With climate change, war in Europe, soaring energy costs, and shortages of critical raw materials, this has been brought more sharply into focus than ever before.
Our vision
The development, optimisation and translation of sustainable materials for advanced energy-related technologies will play a key role in tackling this challenge and achieving the target of net zero emissions by 2050. As well as exhibiting excellent performance, sustainable materials need to be Earth abundant, non-toxic and recyclable.
The Centre for Doctoral Training in Sustainable Materials for Net Zero (SusMat0) is focused on the development and translation of such materials. It includes research on materials for energy generation/storage technologies (for example solar cells, batteries), devices with improved energy efficiency (for example OLEDs, memories, power electronics) and technologies for synthesising chemicals using renewable energy.
Open Day
Choosing where to study for your postgraduate qualification is a big decision. To help you decide whether York is for you, come and meet us!
The School of Physics, Engineering and Technology will host an Open Day in February 2023. You can learn more about the school, engage with academics, and tour our facilities. More details about the Open Day will follow shortly.
Across the Department of Chemistry and the School of Physics, Engineering and Technology at York, we have developed an extensive portfolio of materials research underpinning energy-efficient technologies (including photovoltaics, light-emitting displays and power electronics). Our expertise spans from fundamental materials discovery and optimisation to innovation and translational work with strong links with industry.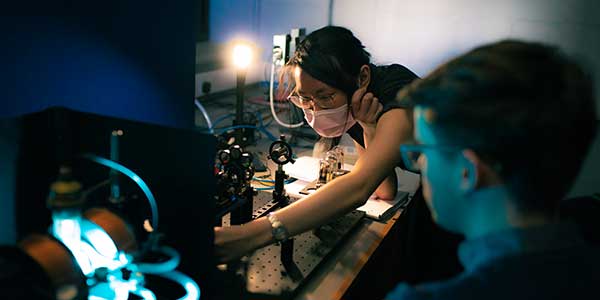 Interdisciplinary research
The SusMat0 team combines complementary research skills and techniques to deliver world-leading expertise across the four pillars of advanced materials science:
predictive modelling
advanced synthesis and processing
materials and device characterisation
translation and innovation
Associated research centres