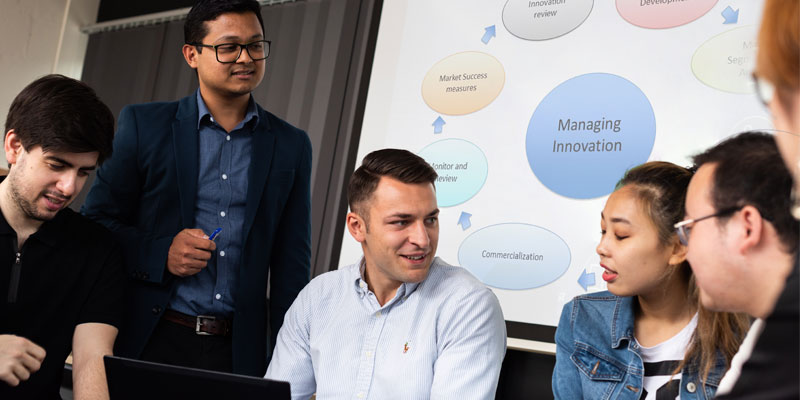 Engineering Education and Management
Engineering Management is about the application of management theories to real engineering problems, situations and businesses.
Our research addresses the skills and knowledge needed for personal development within higher education; transitioning to and within employment; continuing professional development (CPD) and entrepreneurship and intrapreneurship.
We're interested in constructing the knowledge necessary to develop skills needed for real world applications, how they are stated, how they are taught and how they are measured.
We also explore how university education prepares students for careers in industry and employment, and the problems in preparing an engineering syllabus that excites students while also developing their transferable skills and technical competence needed for real applications. Supporting this, we investigate skills definition, pedagogy and assessment in engineering education.
Engineering education
eLearning log
Peer assessment
Public speaking assessment rubric
Curiosity based learning
Teaching ethics
Emotional intelligence in group working
Education for disabilities
Entrepreneurship and intrapreneurship
CEO characteristics
Measuring entrepreneurial intent
Venturing self-efficacy
Skills frameworks
CPD
Employment skills
Sector skills analysis
Defining skills
Measuring and assessing generic skills
Our spin-out company SkillsForge is a software service which draws on more than 20 years of our skills frameworks research.
Research degrees
Push the boundaries of knowledge in our supportive and stimulating environment.
Study with us
Masters degrees
We offer a taught MSc course in Engineering Management and an MSc by Research.
Explore our courses
Research collaboration
We engage in collaborative R&D, allowing your business to access our expertise and facilities.
Get in touch