Future proofing the management of safer complex systems
News | Posted on Thursday 15 July 2021
Two reports, authored and co-authored by the University of York and published this week, highlight the increasing complexity of systems that are part of our everyday lives, and propose a framework that can help us to safely manage this increasing complexity and interconnectedness.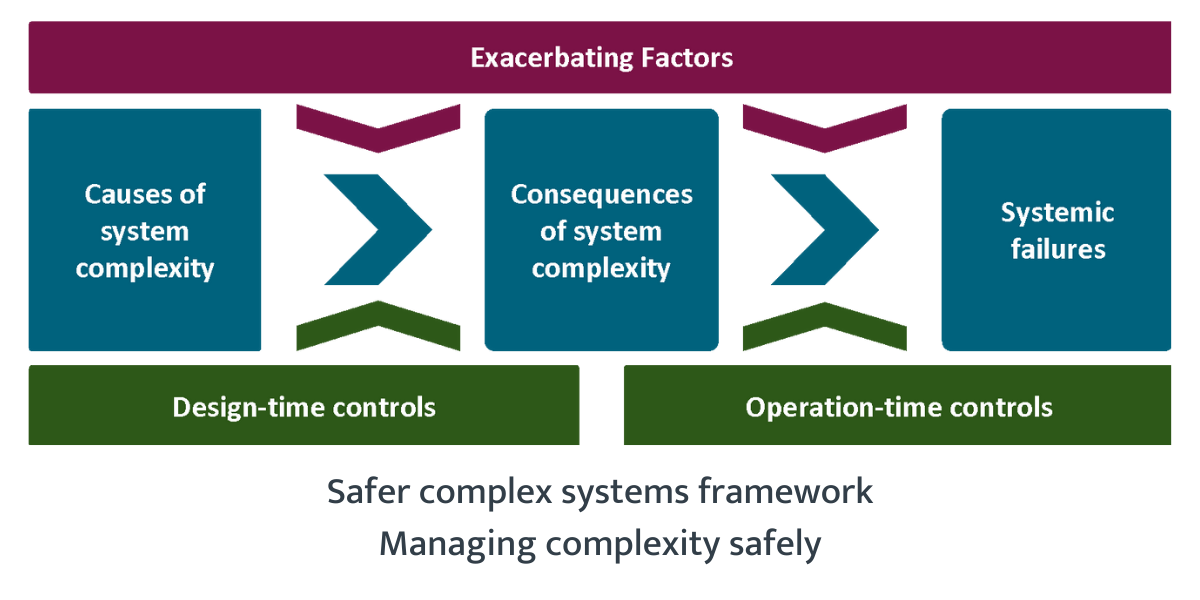 Safer Complex Systems: An Initial Framework, authored by Professor John McDermid, Dr Philip Garnett, Dr Rob Weaver, and Professor Simon Burton, and published as part of the Royal Academy of Engineering and Lloyd's Register Foundation Safer Complex Systems programme, provides an initial principled but pragmatic framework for the safety management of complex systems. This framework was then applied by Egis and the University of York team as part of the Future Flight Initial Aviation Safety Framework, a Future Flight Challenge (FFC) report commissioned by UK Research and Innovation (UKRI).
"An increasing connectedness between systems, and developments in artificial intelligence and machine learning, have increased the complexity of systems in our everyday lives such as transport, health care, and supply chains," said Professor McDermid, Director of the Assuring Autonomy International Programme at the University of York.
"As this complexity increases," he continued "we find that governance and regulation are not keeping up. Our report for the Safer Complex Systems programme considered how we could ensure the safety of increasingly complex systems. To do this we developed a framework that addresses both designed and ad hoc systems. We then applied this initial framework to the complex aviation domain to consider how it could be used to safely manage future developments such as the increasing use of autonomy."
The framework is structured into three layers: governance, management, and task and technical. It provides conceptual clarity around the factors that lead to systemic failures that have a safety impact in complex systems, as well as appropriate measures for minimising or mitigating the resulting risks.
As part of the report with Egis for the UKRI FFC, the framework was applied to the FFC to gain insight into the potential considerations for the use of complex systems in future flight, and this analysis supported the development of a Future Flight Aviation Safety Framework.