Engineering underpins everything we do and everything we use. Our constantly changing world presents new engineering challenges on a daily basis. Develop your knowledge of electronic, electrical, mechanical and mechatronic principles as you learn how to design and create innovative solutions.
Why study engineering at York?
At York, we offer a wide choice of undergraduate courses with a huge range of application areas. Our focus is on providing you with the technical and professional skills you'll need when you enter the workplace. Many of our teaching staff are active researchers, and we collaborate closely with our industrial partners to ensure everything we teach is current and relevant.
We build employability into every aspect of our courses. Alongside specialist knowledge, you'll gain a range of transferable skills that will allow you to take on a career in a number of sectors and thrive in management roles.
Committed to equality
We are proud to hold an Athena Swan Bronze award in recognition of the work we do to support gender equality.
Accreditation
The majority of our Engineering courses are accredited by the Institution of Engineering and Technology (IET), in recognition of the standard of our teaching and learning.
Or search all undergraduate courses.
Course options
Most of our courses allow you to choose between a three-year Bachelor of Engineering (BEng) or a four-year Masters of Engineering (MEng). The MEng course gives you the opportunity to gain a Masters level qualification and challenges you to study your subject to a deeper level.
All of our courses are available with a year in industry, which gives you the opportunity to gain vital experience in the workplace and find out more about your career options. You can also spend a year abroad as part of your degree.
Our Electronic Engineering with a Foundation Year (BEng) and Music Technology Systems with a Foundation Year (BEng) courses offer a route into engineering if you have potential but you're missing required qualifications.
Visiting students
Spend up to a year in York as a visiting student from an international university.
Engineering facilities
We have a range of specialised teaching spaces, laboratories and workshops, including our nanotechnology centre, recording studios, VR suite, computing laboratories, clean room, anechoic chamber; a purpose-built laboratory which facilitates experiments with various robots; and specialist engineering teaching labs.
Our supportive academics and close ties with industrial partners will provide you with the technical and professional skills you need in the workplace.
The skills you'll develop will open up a range of diverse career opportunities. Previous graduates have gone on to work at Arm, RAE Systems, Vodafone, BBC R&D, Dyson and many more.
We work hard to ensure people from all backgrounds have the opportunity to study and succeed in engineering.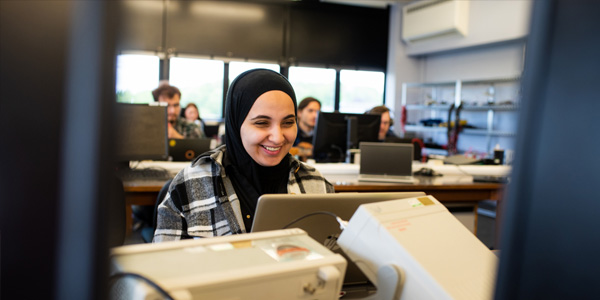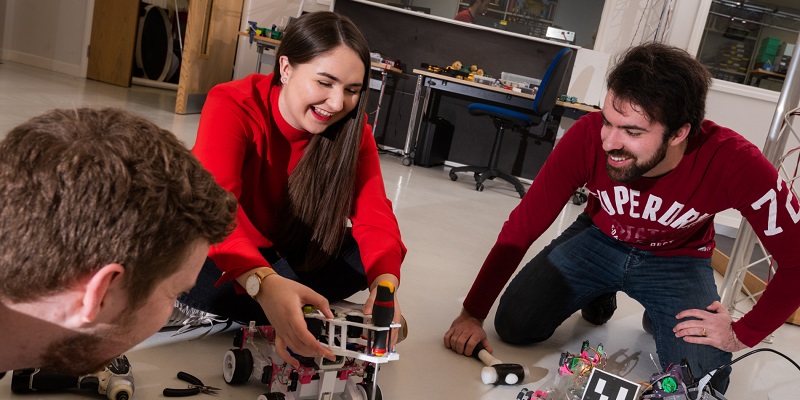 Student stories
Hear from our current students and graduates.
Scholarships and funding
Find out more about scholarships and funding during your degree.
Free online courses
Re-imagine what you think engineering is, by exploring real-world applications of engineering and seeing the skill sets and knowledge components needed.
Explore what higher education is all about and learn tips for making the most of your university life and study.