With support from our expert staff, deliver specialised research that informs our present and shapes our future.
Why study history at York?
Our research output is diverse, from the soundscapes of medieval cathedrals to contemporary histories of migration. We collaborate closely with heritage organisations, NGOs and policymakers to ensure that our research makes a difference on an international scale. You'll be supported by our expert academics to develop specialised research on your topic of choice.
Study with us and join a thriving academic environment that also benefits from the broader historical activities at York. Collaborate with other historians, students from different disciplines across the University, and other institutions internationally.
Or search all postgraduate research courses.
Research expertise
We invite applications from candidates who are eager to work in any area of interest covered by our department's vast research expertise. Find out more about the research projects our academics are involved in.
We encourage you to contact potential academic advisers early on. Our staff are happy to give you advice on your research ideas and feedback on a draft proposal before you submit your application. Get to know our staff and find out more about their individual academic interests:
Visiting postgraduate researchers
Spend up to a year in York as a visiting research student from a university outside the UK.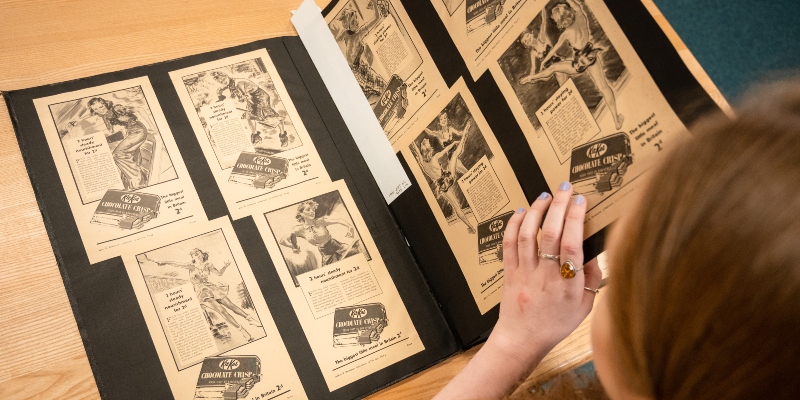 Anna Adima (2022) The influence of globalisation and decolonisation on women's writing in English in 1960s Kenya and Uganda
Jane McRae Campbell (2022) Utopian dreams, colonial realities: changing visions of society and culture in early modern utopian literature, New World colonial projects and settlements, 1516 – 1717
Jinming Yi (2022) Bureaucracy, Legitimation and History: A Study of the Civic Records of York, c.1270-c.1370
Declan McCormack (2022) Theatre and Associational Life in Northern England ca. 1760 to 1815
Joshua Scarlett (2022) Instruments and Their Makers: a study of experiment, collaboration and identity in seventeenth-century London
Lu Chen (2021) China in the Worldwide Eradication of Smallpox, 1900-1985: Recovering and Democratizing Histories of International Health
Susira Dolamulla (2021) Reconsidering middle-Income country approaches to a global antimicrobial resistance (AMR) problem: A case study of Sri Lanka
Thomas Flowers (2021) The Reform of Christian Doctrine in the Catechisms of Peter Canisius
Huw Foden (2021) A hagiocentric early middle ages? Theodulf of Orleans' theologies of res sacratae and relics in the Opus Caroli as a test of the paradigm
Alison Gaines (2021) The problem of church government and emergent presbyterianism in the Long Parliament, 1640 – 1643
Tali Kot-Ofek (2021) Appearance, citizenship and clothing controls in Britain, 1939-1951
Elizabeth Marsh (2021) The Impact of the Decline of the Cleveland Ironstone Industry
Thomas Shillam (2021) Socialist Internationalism in South and Southeast Asia, c1947-1960
Robert Smith (2021) Legislating for the four nations at Westminster in the age of Reform, 1830-1852
Aidan Collins (2020) Bankruptcy in the Court of Chancery, 1674-1750
Amy Creighton (2020) Labouring Bodies: Gender, Work and Skill in Early Modern England, with Special Reference to Yorkshire, c. 1660-1750
Catherine Rose Hailstone (2020) Fear in the Mind and Works of Gregory of Tours
Maria Fernanda Lanfranco-Gonzalez (2020) Women's Activism and Feminism in the Chile Solidarity Movement
Sidney Ross (2020) Establishing the authentic corpus of the Latin verse of Paul the Deacon; a philological, textual and statistical study
Nigel Sheppard (2020) The Social Anatomy of a Beeching Railway Closure A Case Study of Goathland and the Whitby Area 1963-65
Sophie Vohra (2020) Railways and Commemoration: Anniversaries, Commemorative Cultures and the Making of Railway History
Harriet Beadnell (2019) Veterans of the People's War – The Representation and Identity of Second World War Veterans since 1945
Arnab Chakraborty (2019) Medical Transformation in Madras Presidency: Military and Civilian Perspectives (1880-1935)
Yiyun Ding (2019) Yang Yinyu (1884-1938): China's First Female University President and the Educational Reforms in Her Era
Sky Duthie (2019) The Roots of Reform: Vegetarianism and the British Left, c.1790-1900
Antony Ford (2019) The rise and fall of an independent service provider on Britain's Railways: A transport business history, 1910-1964
Rachael Hardstaff (2019) Heresy and aristocracy in thirteenth-century Languedoc
Bethany Hume (2019) The idea of medieval heresy in early modern France
Hannah Jeans (2019) Women's Reading Habits and Gendered Genres, c.1600 - 1700
Sarah Jensen (2019) Representations of the Dead: Cultures of Memorialisation in Early Modern England, 1660-1770
Daniel Johnson (2019) Spectacles of Punishment: Representations of Poverty and Punishment in British Prison Museums
Florence Mok (2019) Political Culture and Policy Making in British Hong Kong, c. 1970-80
Joshua Ravenhill (2019) The Experiences of Aliens in Later Medieval London and the Negotiation of Belonging, 1400-1540
Stephanie Williams (2019) Between Art and Journalism. The importance of the artist's self-image in the French illustrated press, 1881-1914
Claire Benson (2018) Boundaries of belonging in early modern London, 1550-1700
Devin Dattan (2018) Adventure, Empire and Representation in the Writings of British Professional Adventurers, c. 1880-1914
Carolyn Dougherty (2018) The carrying trade and the first railways in England, c1750-c1850
Jennie England (2018) The Crown-Wearing Abbeys of Westminster, Winchester, and Gloucester in text and written record, c.1100-1170
Sarah Hartley (2018) The Role of Maternal and Child Health in Decolonisation in Fiji 1945-1970
Victoria Hoyle (2018) Who Do Archives Think They Are?: Archives, Communities and Values in the Heritage City
David Jones (2018) American Polities: Statecraft in Post-Revolutionary Argentina and the United States, 1776-1828
Joanna Lunt (2018) Water marginalised: findings in international, British colonial, and post-colonial health discourses c. 1925-1975
Annamaria Valent (2018) Early modern Anglo-Iberian food and recipes:transmission, reception, identity
Benjamin Walker (2018) Reframing International Health and Development: Medical Mission in Ghana, c.1919-1983