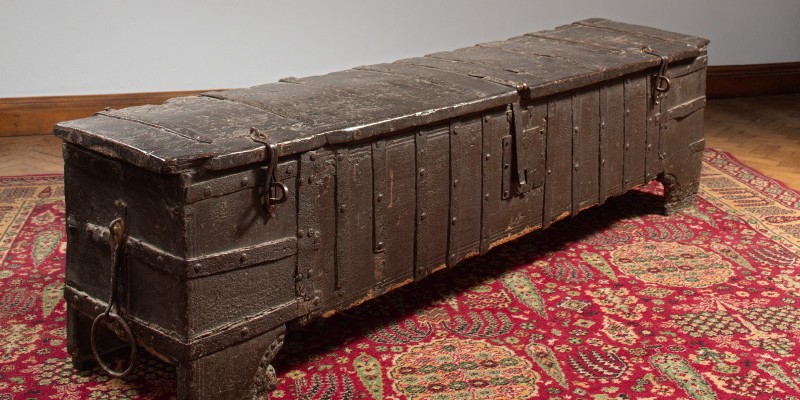 Hidden in plain sight: The unexplored histories of the medieval north at the time of the Black Death Professor Sarah Rees Jones, Department of History
Talk
This event has now finished.
Date and time:

Friday 27 November 2020, 6.30pm to 7.30pm

Location:

Online

Audience:

Open to alumni, staff, students, the public

Booking:

Booking required
Event details
Merchant Adventurers' Arts Discovery Event
This talk will expose and explore some of extensive medieval archives relating to the medieval north (and particularly to Yorkshire) which remain largely unpublished and unexplored. The impact of the Black Death from 1349 led to remarkable increase in the creation and curation of written records documenting many aspects of daily life. So great is the volume of surviving material that, even now, these archives have not been completely explored.
The talk will range across the surviving archives of city, county, state and church focussing on examples relating to local responses to the impact of the pandemic. After touching the tip of the iceberg of their potential for exploring northern history, the lecture will also touch on ways in which public access to these resources might be improved in the future.
Professor Sarah Rees Jones
Sarah Rees Jones is a Professor of Medieval History at the University of York. She has twice been Director of the Centre for Medieval Studies, a globally renowned centre of postgraduate training in its field. She has also twice been Director of the Institute for the Public Understanding of the Past and established the first MA in Public History at the University in 2012. She is the author of York: the Making of a city, 1068-1350 (Oxford, 2013) and a co-author of the Historic Towns Atlas of the City of York (2015). She has worked with the York Archaeological Trust, York Minster, the York Museums Trust and The National Archives and is currently the Principal Investigator of a current major AHRC-funded project on the administrative records of the Archbishops of York: 'The Northern Way: the Archbishops of York and the North of England, 1304-1405'.