Nursing Associates bridge the gap between health and care assistants, and registered nurses.
The role contributes to the core work of nursing, freeing up registered nurses to focus on more complex clinical care.
This course prepares you to work alongside healthcare assistants and registered nurses to deliver and evaluate hands-on care. This is an integrated apprenticeship course which leads to a Nursing Associate Apprenticeship at Level 5.
During the course you are employed as a trainee Nursing Associate. You'll experience practice in a variety of clinical settings, and spend approximately one day per week completing university study.
Nursing Associate is a stand-alone role, but the course is a good step towards studying nursing at a higher level.
Accreditation
On completion of the course, you will be eligible to register with the Nursing and Midwifery Council (NMC) as a Nursing Associate.
Apprenticeship
Talk to your employer about applying for this programme.
Earn while you learn
Stay in work while you level up to Nursing Associate.
Course content
The taught elements of your course focus on the knowledge, skills, values, and attitudes you'll need as a Nursing Associate. You'll gain the numeracy, literacy and digital skills required to meet the needs of people in your care.
Alongside your studies, you'll work in practice, giving you true experiences of applying theory to practice. This will help to develop your understanding of the complexity of care, and promote your ability to analyse complex problems and make sound decisions.
Your normal place of work will act as your main placement. You'll also undertake specialist external placements to ensure you have a breadth of experience in different settings.
Apprenticeship funding
As an apprentice you do not pay course fees. An apprentice is employed by an organisation which entitles them to earn as they learn. Please contact your employer for further details around apprenticeship routes for this programme.
Additional costs
There may be other costs associated with studying this course including a laptop, travel to tutorials, set books and internet access.
If you're on a low income you might be eligible for help with some of these costs after your module has started.
Teaching format
Learning is balanced between practice and theory. Over the 2 years, you'll undertake 720 hours of protected learning time in your base placement and 480 hours of protected learning time in a range of external placements. You'll get exposure to service users across a range of settings and lifespans. As an apprentice learner, at least 20% of your time must be for academic study; at least 20% of your protected learning time will be in external practice placements and the remainder of your protected learning time will be in your base placement.
Teaching will include face to face sessions including lectures, seminars, and workshops. There will also be an element of online learning.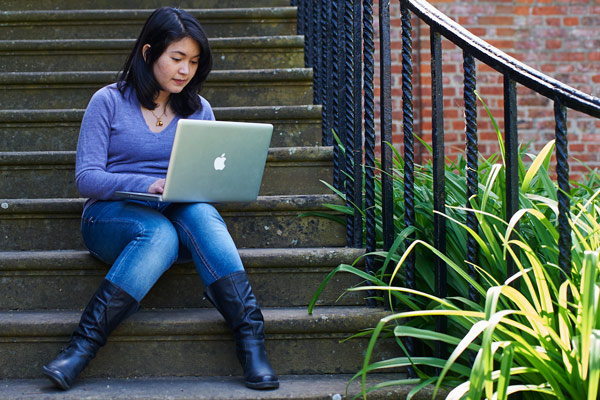 Teaching location
You'll experience practice in a variety of clinical settings, and spend approximately one day per week completing university study.
Assessment and feedback
You'll be assessed on both your theoretical and practical knowledge skills throughout the course. You will have to successfully complete all areas to be able to progress.
You'll submit summative work, which counts towards your final degree score, and formative assessment (which is not assessed but gives you the chance to practice your academic skills and receive valuable feedback). We'll provide detailed feedback on the work you submit, supporting you as you improve and refine your work.
Careers and skills
The Nursing Associate role is a distinct role. It may also provide a progression route into graduate nursing. Your skills and knowledge will also be suitable for a wide range of positions in health and social care and other related fields.
Career opportunities
As you progress through your career, you could go onto a number of roles including:
registered nurse
clinical team leader
counsellor
therapist
nurse consultant

clinical nurse specialist

research nurse
modern matron
clinical educator
advanced nurse practioner
Transferable skills
Alongside gaining the essential practical skills and knowledge you need to be an effective Nursing Associate, you'll gain a huge range of skills that will help you to succeed no matter what career path you follow:
leading and working in teams
independent learning
service improvement and managing change
self-awareness and reflection
supporting and supervising others
Entry requirements
We only invite people to apply who have been put forward by their organisation following the Expression of Interest process. We cannot accept any direct applications.
Ability to study at Level 5
Level 2 Maths and English or equivalent
You must be aged 16 or over, living in England and not in full-time education
If English isn't your first language you may need to provide evidence of your English language ability.
All places are offered subject to a satisfactory enhanced current (within three months) Disclosure and Barring Service (DBS) disclosure and register with the update service. You will also have to undertake an occupational health screening. This will involve completing an on-line occupational health questionnaire and attendance if required at an occupational health appointment.
How to apply
Your employer will circulate details of the apprenticeship and an Expression of Interest Form for completion if you would like to be considered for the programme. Once the deadline has closed, your employer will assess the applications and if you are a suitable candidate, your details will be forwarded to the university.
If your employer puts your name forward, our Apprenticeships Unit will ask you to complete the University of York application.
University of York application
The University application consists of three documents. All must be completed as part of your application.
Online application form
You will receive access to the You@York applicant portal within 24-48 hours of submitting the online application form. Once you have access to the portal you will be able to login to add additional documents.
Initial Assessment form
This is a self-assessment form which is used to assess your eligibility for the programme and identify where you have prior experiential or certificated learning; create an Individual Learning Plan and calculate funding costs.
Supplementary application form
You'll receive full details about completing the supplementary form by email.
Shortlisting and interview
Once the University of York application deadline has closed, the programme team will shortlist applicants for interview.
If you are shortlisted, you will be invited to attend an interview. This will be with a member of the programme team who is working alongside either a Practice partner representative or service user or carer representative. You'll be asked questions to determine your suitability for the apprenticeship programme. The interviewers will discuss with you your responses to the Initial Assessment. You will have the opportunity to ask the interviewers any questions you may have.
Contact us
Get in touch if you have any questions