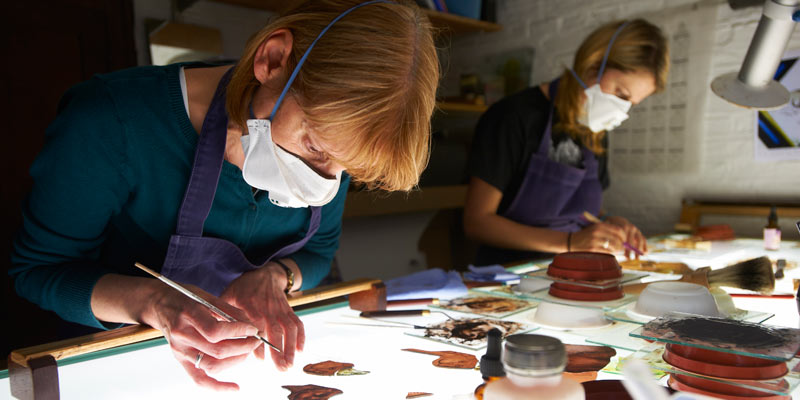 About postgraduate taught courses
Postgraduate taught courses involve completing a series of assessed modules throughout your course.
Courses are delivered through a mix of lectures and seminars and you may be required to produce a dissertation. Most courses start in September
UK government loans: you may be entitled to loan to help fund your postgraduate studies.
Qualifications
Qualification
Credits
Duration
Master of Arts (MA)
180 credits
Full-time: One year
Part-time: Two years
Master of Science (MSc)
180 credits
Full-time: One year
Part-time: Two years
Postgraduate Diploma (PG Dip)
120 credits
Full-time: Nine months
Postgraduate Certificate (PG Cert)
60 credits
Full-time: Six months
Contact hours and self-directed study
Contact time (time spent in lectures, seminars etc.) and the time you will need to dedicate to self-directed study varies by course. For more information you could contact the relevant academic department.
MA and MSc
Studying a Masters degree will develop and build upon the skills and knowledge learned at undergraduate level or enable you to study a new subject at a higher level. If you're already building a career, a Masters degree will add academic theory to professional experience.
Our MA and MSc courses can be studied full-time over one year or part-time over two years (or longer). A Masters course is made up of 180 academic credits. Taught modules are typically worth 20 credits each, and most courses culminate in a 60- or 80-credit independent project - often a dissertation.
On a full-time course, you'll normally attend lectures and produce coursework for the first six to eight months. Your performance will be assessed by means of assignments or examinations. You'll then have up to six months to produce a dissertation. This will be on a topic you choose with advice from your tutors. Dissertations are normally 15,000 to 20,000 words. Study times are usually doubled if taken part-time.
PG Dip and PG Cert
Postgraduate Certificates and Diplomas allow you to specialise at Masters-level without the dissertation. They are often vocational in nature. They can allow you to progress further and faster in your chosen sector or open the door to a new career path.
They may be offered as a stand-alone course, or as an exit-point from a longer degree. If for whatever reason you can't complete a full Masters course, you could still walk away with a qualification.
Postgraduate Diplomas normally last nine months. Postgraduate Certificates normally last six months. A small number of these certificates are available as stand-alone qualifications.
Graduate Diplomas
We also offer a number of stand-alone Graduate Diplomas, which last between nine months and one year.
Professional training courses
Our professional development courses are designed for those working in or with public services, or who wish to enter certain professions. They include:
Visiting students
If you're already studying a postgraduate degree at another university, you can apply to spend time at York as a visiting student. You could study with us for up to three terms before returning to your own university to complete your qualification.