Facilities
The Institute for Safe Autonomy (ISA) is located on the University of York's Campus East.
This £15m purpose-built facility combines a range of experimental laboratories in robotics, advanced communications and quantum technologies, providing indoor and outdoor research and test spaces for autonomous systems operating on the ground, underwater and in the air.
The ISA building is designed to enable testing to move in phases from a highly controlled laboratory setting, to shared indoor office environments, and eventually to semi-controlled and open outdoor spaces. This 'living lab' has automated doors, wide corridors and a high-capacity lift to enable robots and autonomous vehicles to move freely throughout the building. There is also WiFi and networked internet access, including separate networks for robotic and autonomous systems.
Contact us
If you would like to discuss hiring our facilities or working collaboratively with ISA, please contact us.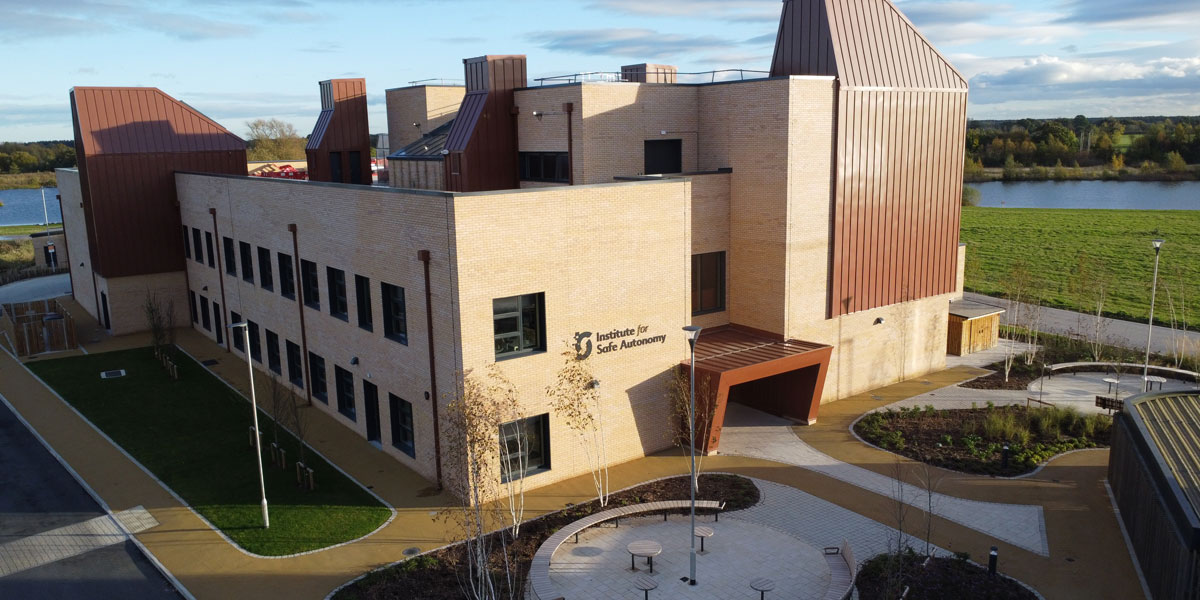 Collaborative working
The ISA building was designed to facilitate collaborative working with our partners in academia, government, industry and the nonprofit sector, and offers bespoke meeting and events spaces such as:
Flexible office and collaboration spaces for over 100 researchers
Meeting rooms with a capacity of two to ten delegates (equipped with docking stations and AV systems for hybrid meetings)
Seminar room for 45 delegates with multi-camera Poly video-conferencing system and 86 inch touchscreen display
Events space ideal for exhibitions and industry roadshows, which can comfortably welcome 100 guests.
Laboratories and test spaces
ISA's purpose-built facilities include a six-metre high indoor test space, a quantum communications research centre, rooftop labs and an 18,000-litre water tank.
Robots and autonomous systems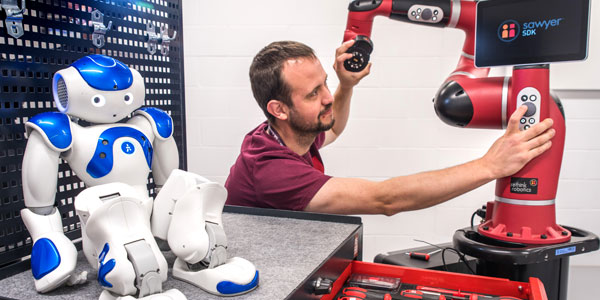 ISA and our partners have access to a wide range of Robots and Autonomous Systems, including:
Humanoid robots such as Pepper and Nao
Robotic arms and collaborative robots from Universal Robots and Rethink Robotics, along with a wide selection of end effectors and sensors
Unmanned aerial systems, such as the DJI Matrice 300 RTK (with various payloads, including thermal camera), Mavic 3T (with thermal camera), Phantom 4 (multispectral), and several smaller drones.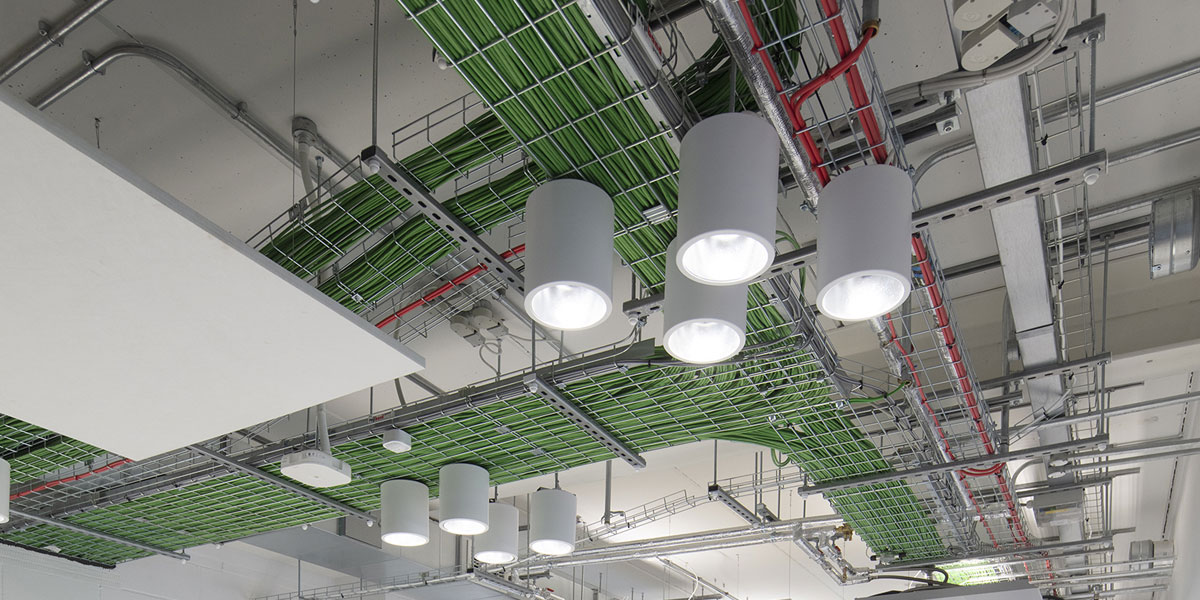 Our laboratories, test spaces, specialist equipment and resources are maintained by the highly-qualified ISA technical team, who are available to support all research and industry projects.