120 pre-funded projects set to help Yorkshire businesses harness opportunities in the bioeconomy
News | Posted on Tuesday 1 November 2016
The Biorenewables Development Centre, a University of York subsidiary, has secured European Regional Development Fund (ERDF) funding to help more companies grow through bio-based innovations.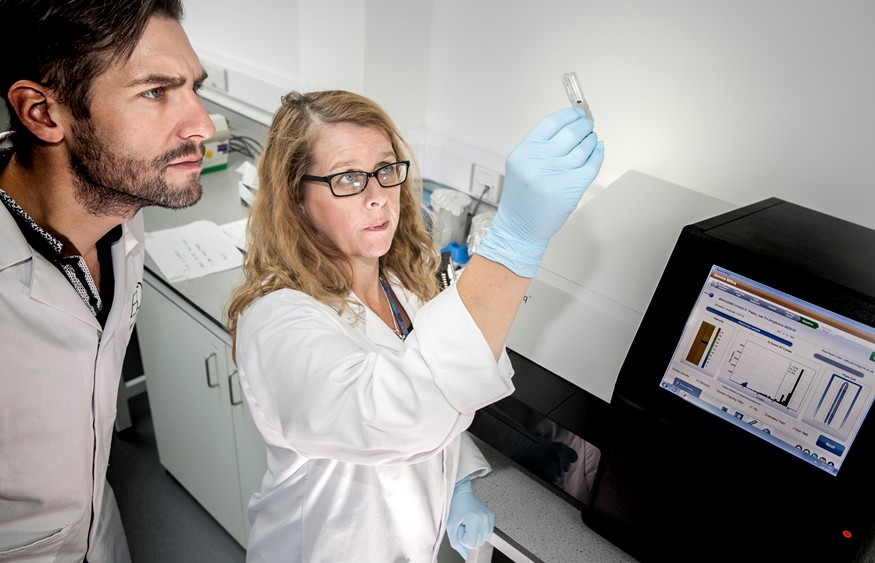 Following the BDC's previous popular business support programmes helping more than 200 local small to medium sized businesses (SMEs) over the last three years, the BDC is now able to offer 120 pre-funded projects for eligible Yorkshire businesses by 2018, to be delivered by their team of professional scientists or business specialists.
"We are committed to helping businesses take advantage of the huge opportunities in the emerging bioeconomy, and our biggest local contribution will be helping companies innovate through targeted R&D projects, designed to have the most impact on their business" explains Fabien Deswarte, BDC's Business Development Unit Manager.
The BDC works with organisations of all shapes and sizes to help develop and scale-up greener processes and products using plants, microbes and unavoidable wastes. BDC's previous ERDF programmes have helped local companies gain scientific insights to inform their business strategy, drive investment and develop improved bio-based products.
"The BDC's modelling showed that one system would take weeks or months to dry the woodchips, while the other would take days. We are now achieving the desired moisture content in just three days, and producing a high-quality product that is selling at top rates, and winning us new business," says Landplan Managing Director, Joe Russell, one of BDC's clients.
Fabien elaborates, "what we have found incredible is the sheer diversity of exciting businesses across the region we have been able to help. Many businesses initially think they don't fall under the bioeconomy, but in addition to the more obvious fits with the bioenergy, anaerobic digestion [AD], and chemicals sectors, there is significant support we can provide to food and drink, and waste management businesses as well as those processing plants and crops. So, we would urge businesses with new ideas or business challenges to get in touch."
Overall, the previous programmes led to 6 new companies setting up in the region, more than 80 new or saved jobs and stimulated a £12.5M increase in GVA. With this new programme the team have set ambitious targets to support the development of 10 new businesses, 80 new products and 100 new jobs.
For further information, please contact:
Juliet Burns
Communications and Marketing Manager
Biorenewables Development Centre
07795315013
Juliet.burns@york.ac.uk
Notes to editors:
About the Biorenewables Development Centre
The BDC is a University of York subsidiary, working at the interface between academia and industry to develop and scale-up new biorefining technologies using biomass and biowastes as feedstocks. Current activities include collaborative projects to develop a new variety of rapeseed oil for use as an industrial lubricant; looking at ways of turning food by-products into pharmaceuticals and assessing the pre-treatment of straw for anaerobic digestion. Since 2012, their multidisciplinary team of chemists and biologists has worked on over 350 bio-based projects with SMEs, multinationals and leading academics world-wide. www.biorenewables.org
About ERDF
The BDC offers the business support programme as part of the "BioVale ERDF Project" involving £1.79M of funding from the England European Regional Development Fund as part of the European Structural and Investment Funds Growth Programme 2014-2020. The Department for Communities and Local Government is the Managing Authority for European Regional Development Fund. Established by the European Union, European Regional Development Fund funds help local areas stimulate their economic development by investing in projects which will support innovation, businesses, create jobs and local community regenerations. For more information, visit https://www.gov.uk/european-growth-funding