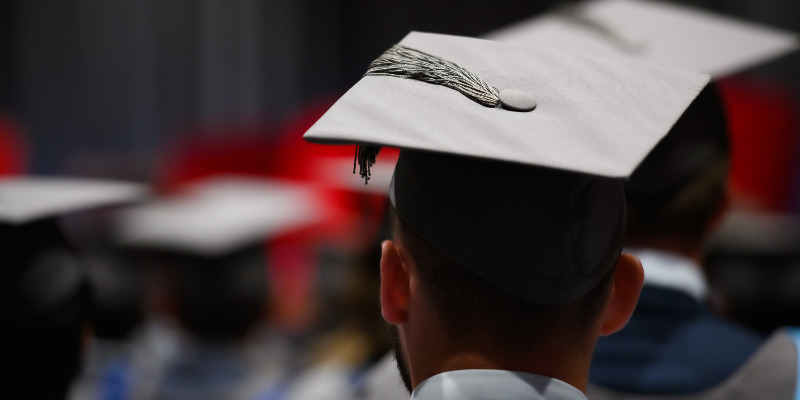 Our approach to online and distance learning
York has an established reputation for high quality, research-led teaching. So you can be confident that your hard-earned qualification will be recognised by prospective employers.
York is one of only 24 Russell Group universities. Our focus on teaching and research excellence has resulted in consistently high rankings in the UK and a first-class reputation across the globe.
Our online and distance learning courses have been specially designed by our academic staff to be delivered at distance.
As an online or distance learning student you'll still get access to some of the same benefits and support that you'd get while studying on campus.
What you will need
Each course has slightly different requirements, which are specified on the course page. Here are some general requirements.
Equipment and technology
You will need access to a computer with a stable broadband internet connection for all of our online and distance learning courses.
For some of our courses you will also need access to:
software which is compatible with Word and Excel document formats
a webcam and microphone
a computer that can access our virtual private network (VPN).
Entry requirements
Entry requirements vary by course. If English is not your first language, you will also need to demonstrate proficiency in English.
Entry requirements are listed on our course pages.
Time
Although online and distance learning is often seen as more convenient, they are not an easier option, and still demand dedication and commitment to succeed.
Look at the length of the course and what you are required to do in that time, to help you decide whether you will be able to meet the demands of the course.
Travel
Some courses require occasional contact time, so you may need to travel to York. You should check the details of your course to ensure you are able to meet any travel commitments.
The cost of an online or distance learning degree course
The cost to study each course is different and is specified on the course page.
Search all of our online and distance learning courses
Your qualification
When you complete your course you will be awarded a degree certificate that is equal to the in-person equivalent of that course/qualification.
Your certificate will not specify that you studied the course online.
The only time I can have is in the evenings, Saturday and Sunday and that is where distance learning comes in very very useful.

Eric, distance learning student
Frequently Asked Questions
Online degrees have the same respect and credibility as the equivalent campus-based course or qualification.
Although it doesn't look like distance learning will replace traditional teaching any time soon, advances in technology mean it's now possible to study many courses online. At York, we offer online and distance learning as an option where we have specifically tailored the course to be delivered at distance.
Although it is not possible to get a degree for free, there are funding options to help cover some of the costs. We also offer a range of free and cheap online courses.
Everyone is different and although some people prefer to learn in-person, some people prefer distance learning. For some people, commitments like work and children make distance learning the best option.
Some of the things people prefer about distance learning include:
flexibility to learn at a time and place which suits you - so you can fit studying around your life
many distance learning courses are cheaper than their in-person equivalent
more freedom to choose who you study with, since you don't have to live close to the course provider.
Online degrees are often cheaper than the equivalent in-person course. For details of our course prices, refer to the course page.
Online degree courses are popular with mature students, but they are not exclusively for older students. We have a diverse range of students from all around the world taking part in our online and distance learning courses.