Schools Physicist of the Year Awards
News | Posted on Monday 25 July 2022
We celebrated the successes of the region's physics students.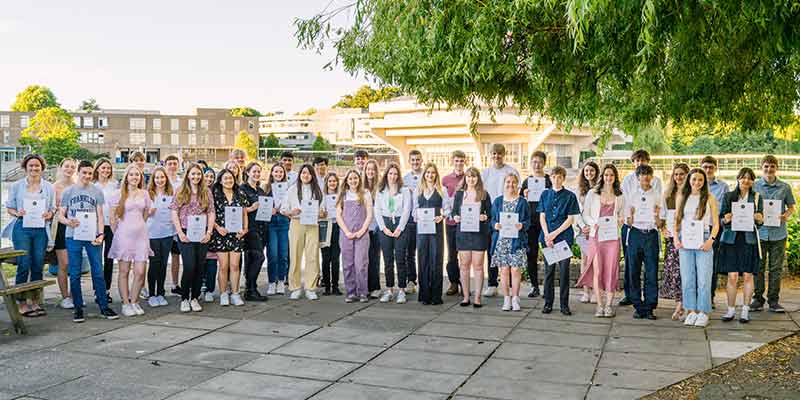 On Wednesday 22 June, we welcomed 49 students from year 10 & 12 for the School Physicist of the Year Awards. It was a beautiful, sunny evening, and the night started with a food and drinks reception among our Binding Blocks exhibition. This gave students, parents and teachers a chance to engage with our student ambassadors, while helping build the Nuclide Chart, using over 25,000 LEGO® bricks!
Then followed a well-deserved awards ceremony, presented by the Head of School, Professor Kieran Gibson, and a short lecture on 'Laboratory Astrophysics: Bringing the Universe down to Earth' by Dr Andrew Higginbotham. Having been wowed by talk of diamond icebergs and supernovae in the lab, the night ended with a drop-in tour of the University observatory, the Astrocampus.
Many congratulations to all the award winners for your hard work and we wish you every success in your future studies.