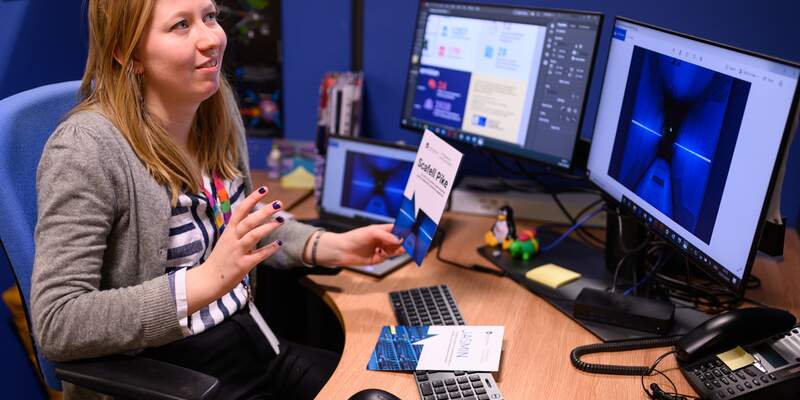 A Biology student on their placement programme
Student Careers and Systems
The Student Careers and Systems team is led by Hannah Smith.
Careers
We provide careers guidance and support for current students and alumni, and are responsible for:
Student Systems
We develop, support and maintain student systems, and are responsible for:
the University's student student record system (SITS)

managing and maintaining the system, ensuring accuracy, timeliness and completeness of the data
providing advice, guidance and training
maintaining course and module structures and supporting assessment, progression and enrolment processes

issuing access to SITS and e:Vision, the Student Data Warehouse (DWH) and the Student Enquiry Screen (SES)
advising users on the use of the Student Data Warehouse
delivering a number of major data returns to the Higher Education Statistical Agency (HESA), including the HESA Student, ITT and DLHE returns
confirming student attendance to the Student Loans Company and supplying information for the HEI Course Database
providing SkillsForge advice and support
SITS training
We offer an online course that will show users how to navigate around SITS and how to interpret a student record.
If you have a training query about SITS, email sits-support@york.ac.uk.