Botanical brilliance: The Yorkshire plant scientist with no formal training
Botanical brilliance: The Yorkshire plant scientist with no formal training
Posted on 8 March 2018
President of the Botanical Society of the British Isles who helped compile the Colins Pocket Guide to British Wildflowers, champion of other female botanists, Second World War military chef and Crufts-winning Corgi breeder: Catherine Muriel 'Kit' Rob (1906-1975) had an extraordinary C.V.
Born at Catton Hall near Thirsk, Kit showed a keen interest in the flora of the local area from an early age. However, unlike her two brothers, she did not get the opportunity for a university education.
Her passion for the scientific study and conservation of plants led her to become a member of the Wild Flower Society (WFS) at the age of 17. She was a branch secretary of the society until 1971.
In 1934, Kit also joined the Yorkshire Naturalists' Union and a year later became the County Recorder for the North Riding, collecting and assimilating field recordings from other amateur botanists to form a comprehensive body of botanical data. She held this office uninterrupted for 37 years, and was later to serve the Union as both Chairman and President.
During the Second World War she joined the army and served as a cook at Catterick Garrison. Although she had handed over her formal duties as WFS branch secretary, Corporal Rob continued to contribute field recordings and even to recruit new WFS members from among the soldiers stationed at the camp.
Kit's general enthusiasm for natural history also saw her contributing on a regional and national scale. She was Secretary of the Yorkshire Naturalists' Trust in the early years of its foundation, and was active in the Trust's acquisition and stewardship of Ashberry Nature Reserve.
Kit's papers, held at the Borthwick Institute at the University of York, illustrate her commitment to supporting other budding botanists and show the network of local, regional and national botanists that she helped to develop.
Lydia Dean, Archivist at the Borthwick Institute who stumbled across Kit's papers in the Yorkshire Wildlife Trust Archive, said: "The papers convey a real sense of Kit's personality as a forthright Yorkshire woman with a refreshing outlook on life. As we mark International Women's Day, it's wonderful to celebrate a remarkable woman who became an authority on North Yorkshire botany despite living in a time period with limited opportunities for female scientists.
"We found many letters among Kit's papers from other female botanists. One is from a housewife, who, newly moved to York, is seeking advice on developing her interest in botany but with young children and a husband is finding little time for fieldwork in between her domestic duties. This appeal must have resonated with Kit who herself spent a large proportion of her life caring for her elderly mother and two aunts at Catton Hall."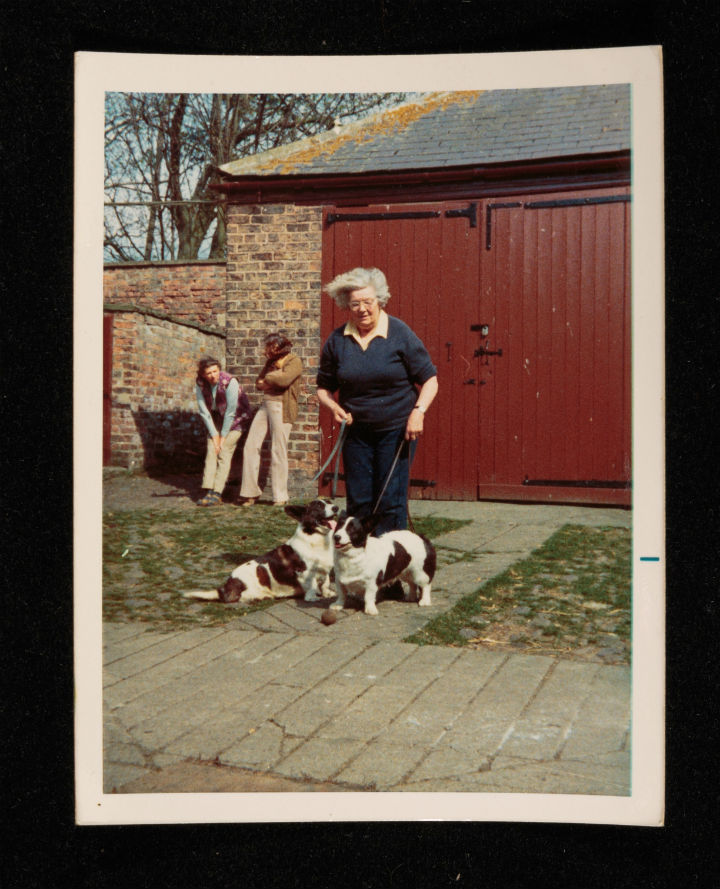 Although she continued with her botanical commitments, in her later years Kit mastered another art by becoming a successful breeder of Cardigan Corgis. She went on to win Best of Breed at Crufts in 1968.
She died in February 1975, just before her 69th birthday.