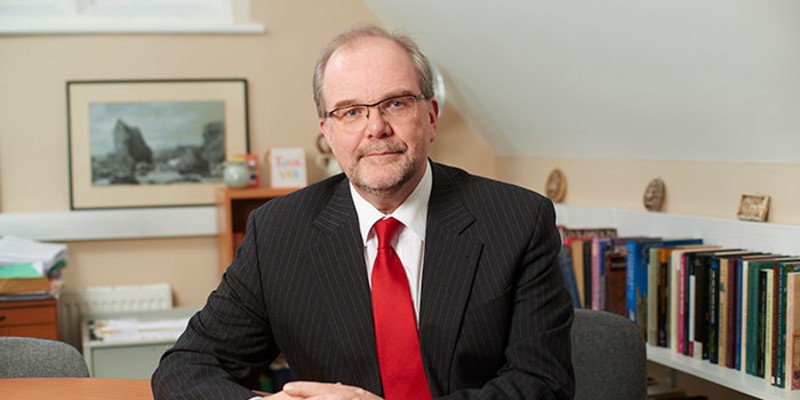 Professor Mark Ormrod Memorial event
This event has now finished.
Date and time:

Friday 18 December 2020, 6pm to 7.15pm

Location:

Online

Audience:

Open to alumni, staff, students, the public

Admission:

Free admission, booking required
Event details
Professor W. Mark Ormrod (1957-2020)
Professor W. Mark Ormrod passed away on 2 August 2020. He was an outstanding medieval historian, the principal investigator on nineteen major externally-funded research projects and the author of nine academic books, fourteen edited collections and over eighty articles and book chapters. Mark was also a highly respected and valued teacher and colleague at the University of York where he served as Director of the Centre for Medieval Studies (1998-2001 and 2002-3), Head of the Department of History (2001 and 2003-7) and the first Dean of the Faculty of Arts and Humanities (2009-17). He is much missed.
* * *
Welcoming remarks will be offered by Professor Ambrose Field (Dean of the Faculty of Arts and Humanities, York)
Dr Joanna Laynesmith (University of Reading) and Professor Tim Ayers (Department of the History of Art, York) will reflect upon Mark's accomplishments as a teacher and as a mentor of students
Professor Chris Given-Wilson (University of St Andrews) and Professor Craig Taylor (Department of History, York) will speak about the importance of Mark's scholarship and the enormous contribution that he made to the field of Medieval Studies through his publications and his funded research projects
Professor Judith Buchanan (St. Peter's College, Oxford) and Professor Elizabeth Tyler (Department of English, York) will celebrate Mark as a friend and colleague, and highlight the ways that he shaped the department of History, the Centre for Medieval Studies, York Medieval Press and the Faculty of Arts and Humanities.
Please send your memories or photos of Mark to the Centre for Medieval Studies cms-office@york.ac.uk