UK fees
International fees
Combine creativity with research to develop key skills for a future in theatre-making, academia, or both.
Under the supervision of one or more of our academic staff with expertise relevant to your project's topic, students on the MA by research will produce either:
an academic dissertation of 20,000 words, or
an academic dissertation of 12,000 words and a piece of creative work. The dissertation must include a critical reflection on the relationship between the dissertation and the piece of creative work.
The 20,000 or 12,000-word dissertation is a critical piece of writing, demonstrating an advanced ability to research, investigate and discuss relevant ideas, debates, contexts, creative processes and products/texts. The dissertation should provide a contextual framework for the piece of creative work and demonstrate advanced levels of appropriate subject knowledge, insight and understanding. It should also use appropriate academic referencing and bibliographic conventions.
The piece of creative work can comprise different types of material depending on the research topic and subject matter. Examples could include:
A performance of between 60 and 120 minutes, with the candidate taking the part of lead actor or director/facilitator. This might be a performance in a theatre, an installation, or a site-specific performance. Other roles and possibilities can be negotiated with the candidate's supervisor.
A stage play of between 60 and 120 minutes which has been written by the candidate.
This degree is particularly aimed at individuals who wish to develop advanced research skills to enhance their undergraduate degree and/or as a prelude to developing a research-based career. As such, whilst counting as a research degree in its own right, this Masters by research may enable you to transfer to PhD study to explore your topic in greater depth.
Creative insight
Join a creative community of industry professionals, dedicated academics and talented students.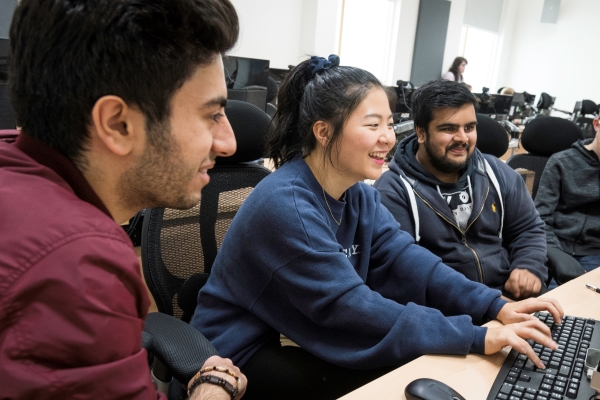 Funding
Explore Arts and Creative Technologies funding for MPhil/PhD researchers and wider postgraduate support.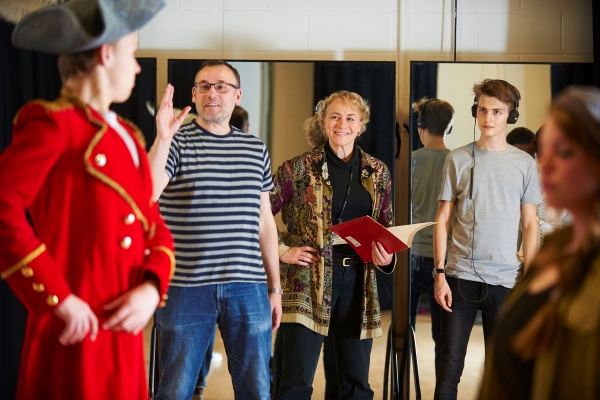 Supervision
You will be supported by an academic supervisor. They will normally share or complement your research interests.
Entry requirements
You will normally be expected to have at least a 2:1 undergraduate degree or equivalent qualification. You may be invited for an interview and, if your proposal involves creative work, you may be asked to send samples of your practice.
English language requirements
If English is not your first language you must provide evidence of your ability.
Applying
Apply for the MA in Theatre by research
Find out more about how to apply.
You will require the following supporting documents:
Application form
Curriculum Vitae (CV)
Degree transcript
Two references
Research proposal
Sample work
Please supply an example of recent written work, which should be around 5,000 words in total. This should be analytical writing, which may be an essay which you have written for your present course, material you have prepared for some other purpose, or something you have written specially for your application to York. The work you submit should cover topics which are relevant to the subject of your proposed area of research.
The MA Theatre by research course, by enabling you to pursue a research project of your own design, provides you with an opportunity to extend your knowledge of the theatre industry, develop network connections, gain access to performance facilities and equipment and build up your creative portfolio and skills, as well as developing your academic research skills. As part of your project you may choose to explore collaborative working, creating thinking and presentation and performance skills, opening the door to a wide range of career opportunities in this exciting industry.
The MA by research, with its focus on academic writing, critical thinking and analytical skills, also provides an ideal foundation for further postgraduate study towards a career in research.
Our dedicated careers team offer specific support including a programme of professional researcher development and careers workshops and 1:1 career support sessions. They will help you to build up your employability portfolio and to engage in activities that will build up your skills and experience within and outside of your research work.
Career opportunities
Academic researcher
Theatre performer, director or playwright

Theatre producer, stage manager or designer

Community arts officer

Drama therapist

Freelance theatre work
Accommodation
We offer a range of campus accommodation to suit you and your budget, from economy to deluxe.
Why York
Discover more about our researchers, facilities and why York is the perfect choice for your research degree.
York Graduate Research
Connect with researchers across all disciplines to get the most out of your research project.