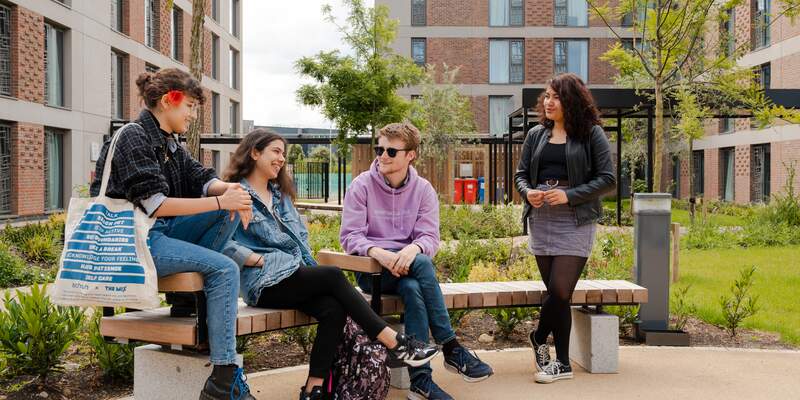 Visit Days for offer holders
Congratulations if you've received an offer from us! Your next step is an on-campus Visit Day.
A Visit Day is your opportunity to get to know us better. Find out more about your department and course, and chat with academic staff and students.
When do they take place?
Our Visit Days take place between January and April. Arrangements vary by department, not all departments will take part in every Visit Day. If you're required to attend an interview, you may not need to attend a separate Visit Day. Interview days often include similar activities to help you get to know your department better.
How do I book?
Follow the information and login details provided in your offer letter email to log in to You@York. Once logged in, you can check the arrangements for your department and book a Visit Day.
Your next steps
Find out everything you need to know as an offer holder at York, and what your next steps are to prepare for joining us.
Follow our Instagram
Get your questions answered and check out content from our students made especially for you.
Photography and video recording
During the Visit Day, the University may take photographs or record videos for marketing purposes. If you have concerns about this please let us know in advance by emailing communications-support@york.ac.uk. You can also make us aware of your concerns on the day. You can find out more about how we use our photographs and videos in our Privacy Notice for photography and video.
Want the student view?
Read our student blogs to find out what's really like to study here and get insights into campus and city life.
Other ways to explore York...
York Virtual Visit
Explore York from the comfort of your own home with our new whistle-stop virtual Open Day experience.
Watch videos, 360s and take a tour of campus and the city. Find out what makes York, York.
Take a self-guided tour
The Visit UoY app provides audio tours of our beautiful campus and city, narrated by our students. Why not get to know us on your next visit to York, or from the comfort of home?