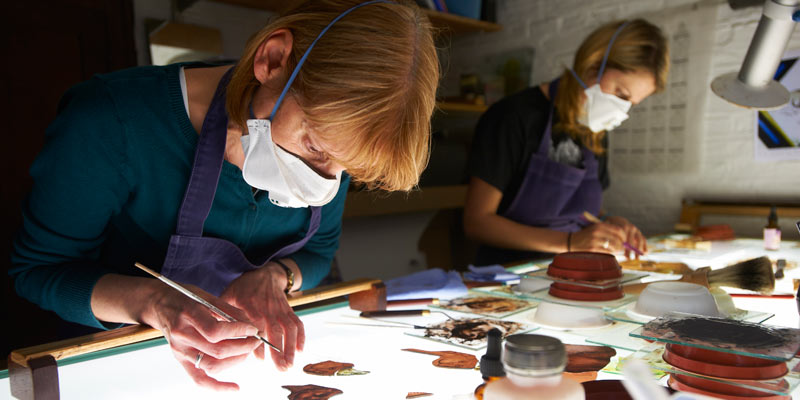 Types of course
Our expertly designed and flexible courses will help you to meet your career goals and fit study around family or work commitments.
Each course provides unique learning outcomes, so you'll know what you're aiming for and why at every stage and develop the skills for your chosen career.
Types of course
You can study full-time, part-time or online.
UK government loans: you may be entitled to a loan of up to £10,906 if your course starts on or after 1 August 2019, to help fund your postgraduate studies.
Qualifications
Qualification
Credits
Duration
Master of Arts (MA)
180 credits
Full-time: One year
Part-time: Two years
Master of Science (MSc)
180 credits
Full-time: One year
Part-time: Two years
Postgraduate Diploma (PG Dip)
120 credits
Full-time: Nine months
Postgraduate Certificate (PG Cert)
60 credits
Full-time: Six months
Master of Research (MRes)
180 credits
Full-time: One year
Masters
A Masters degree will develop the skills and knowledge you've gained at undergraduate level, with opportunities to advance your knowledge or explore a new subject. If you're already pursuing a career, a Masters degree will add academic theory to professional experience.
You'll attend lectures and produce coursework and your performance will be assessed by means of assignments or examinations. You'll then produce a dissertation. This will be on a topic you choose with advice from your tutors. Dissertations are normally 15,000 to 20,000 words.
We offer the following qualifications:
PG Dip and PG Cert
Postgraduate Certificates and Diplomas allow you to specialise at a Masters-level but are shorter in length and are unlikely to include a dissertation. Some of these courses are stand-alone qualifications and others are a stepping off point in a Masters. They can allow you to progress further and faster in your chosen sector or open the door to a new career path.
MRes
Master of Research (MRes) degree courses at York are designed to provide research training and other skills for those intending to pursue careers in social policy, social work, psychology and management.
They are especially useful if you're intending to pursue a career in academic or industrial research or careers in industry where an understanding of research will be useful. They may involve work experience and research projects in collaboration with industry.
The following MRes courses are available at York:
Professional training courses
Our professional development courses are designed for certain professions, specifically related to public services: These include:
Visiting students
If you're already studying a postgraduate degree at another university, you can apply to spend time at York as a visiting student. You could study with us for up to three terms before returning to your own university to complete your qualification.