Women in the forefront of science
Women in the forefront of science
International Women's Day (8 March 2014) aims to inspire women and celebrate achievements and at the University of York we have many female scientists who are leading groundbreaking research with international partners. Here we recognise a small selection of some of those women.

Adonis Blue (Credit: Peter Eeles/Butterfly Conservation) ‌Professor Jane Hill
Professor Jane Hill has been involved with events aiming to champion the role of women in science. Her research into species population trends was recently published in Nature Climate Change.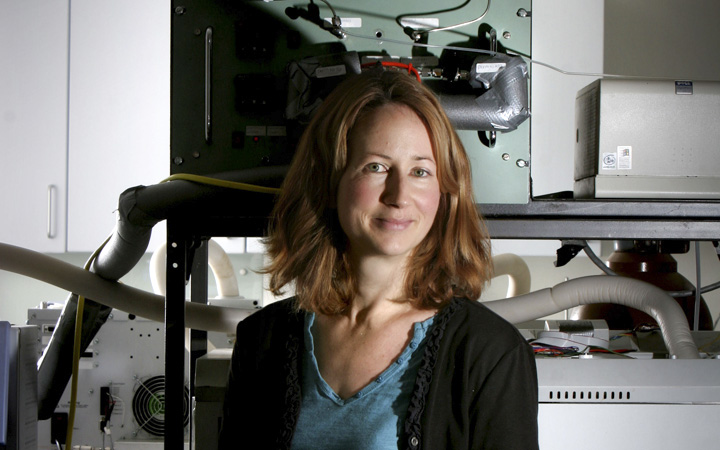 Professor Lucy Carpenter Professor Lucy Carpenter (Chemistry)
‌‌Research led by Professor Lucy Carpenter has led to a significant discovery about the cause of the destruction of ozone over oceans, in that the majority of ozone-depleting iodine oxide observed over the remote ocean comes from a previously unknown marine source. The paper, 'Atmospheric iodine levels influenced by sea surface emissions of inorganic iodine' is published in Nature Geoscience.

adult blue tit (credit: Vicky Ogilvie) ‌Dr Kathryn Arnold (Environment)
Dr Kathryn Arnold and a team from the University of York led research which found that female blue tits with brightly coloured crowns are better mothers than duller birds. The article 'Ultraviolet crown coloration in female blue tits predicts reproductive success and baseline corticosterone' by L J Henderson, B J Heidinger, N. P Evans and K E Arnold is published online in Behavioral Ecology.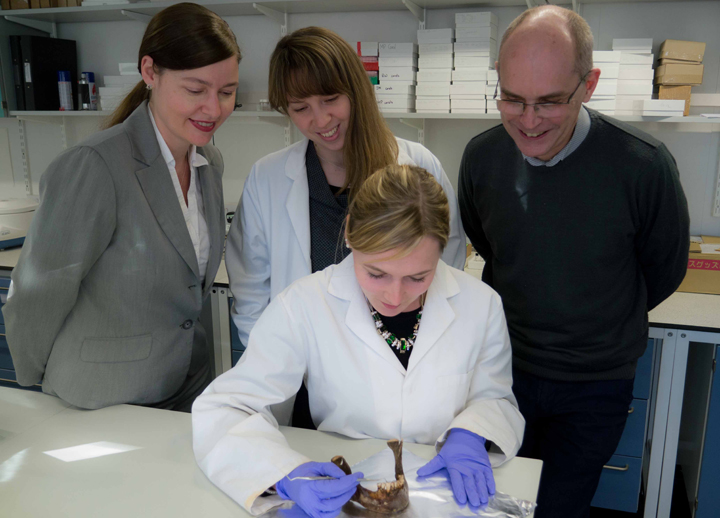 Dr Yvette Hancock, Sarah Fiddyment, Sophy Charlton and Professor Matthew Collins examine dental calculus Dr Yvette Hancock (Physics)
An international team of researchers including Dr Yvette Hancock discovered a 'microbial Pompeii' preserved on the teeth of skeletons around 1,000 years old. The paper 'Pathogens and host immunity in the ancient human oral cavity' is published in Nature Genetics.

Chimpanzee vocalising Budongo Forest Uganda (credit: Anne Schel) Dr Katie Slocombe and Dr Anne Schel (Psychology)
Dr Katie Slocombe and Dr Anne Schel led a project in Uganda which examined the degree of intentionality wild chimpanzees have over their alarm calls. They discovered remarkable similarities between the production of vocalisations of wild chimpanzees and human language. The research is published in PLOS ONE.