Equality, diversity and inclusion
We are committed to valuing and celebrating diversity, and to advancing equality and inclusive practice in all our activities.
Equality, diversity and inclusion
Find out about inclusive facilities, inclusive Teaching and Learning, and digital accessibility. Plus the latest news and events.
Disability Inclusion Framework
The Disability Inclusion Framework outlines our approach to disability equality, which includes the physical estate, e-accessibility, and culture and good practice.
For disabled staff
Guidance and support for disabled staff members.
Staff health and wellbeing
Support with health, wellbeing, equality, diversity and inclusion.
HR advice and processes
Health and wellbeing support from HR.
Supporting students
How to help, advise and signpost disabled students.
Digital accessibility for staff
Find out how we are proactively designing our websites, resources and apps to create an accessible online campus.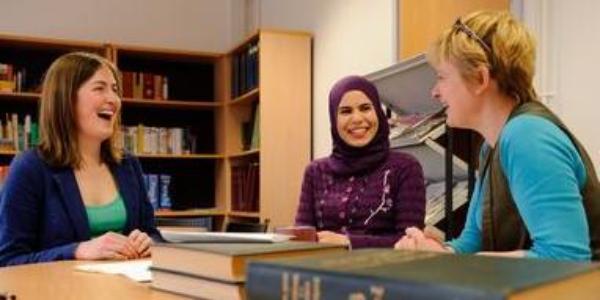 Inclusive learning
Develop your inclusive learning and teaching practice.
Staff and student peer support groups