YPI Virtual Laboratory Tour
Posted on 30 June 2020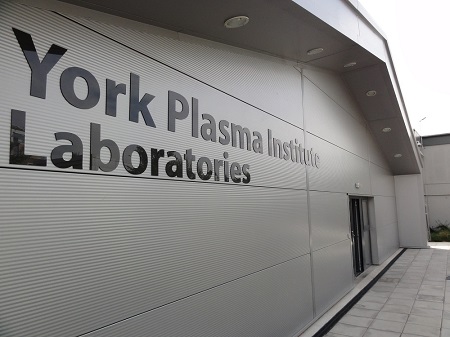 The virtual tour provides an insight into the York Plasma Institute laboratories and our plasma research. It allows users the opportunity to virtually walk through our corridors and visit our individual laboratories. Virtual visitors will discover the variety of the research within the building and will be astounded by the breath of plasma research.
Details are provided about the experiments that take place in each laboratory and the equipment that the researchers use, there are links to take virtual visitors to papers that have been published by our researchers making our research more accessible.
The virtual tour is a collaboration between the University of York's marketing team and the lab users at the York Plasma Institute. We would like to especially thank Peter McClymont for creating the virtual tour, all the lab users for providing all the research detail, Kari Niemi for preparing the labs and Deborah O'Connell and Erik Wagenaars for managing the project. In these unprecedented times, we are unable to open our doors to visitors but this virtual tour means that we are still able to make our research accessible to the general public, other researchers and students.
You can view the labs in virtual reality using Google Cardboard or Samsung Gear VR headsets.