University of York's Department of Computer Science to host international conference
News | Posted on Friday 18 September 2020
40th edition of SAFECOMP to be held at the University of York with a special theme of Safe human-robotic and autonomous system (RAS) interaction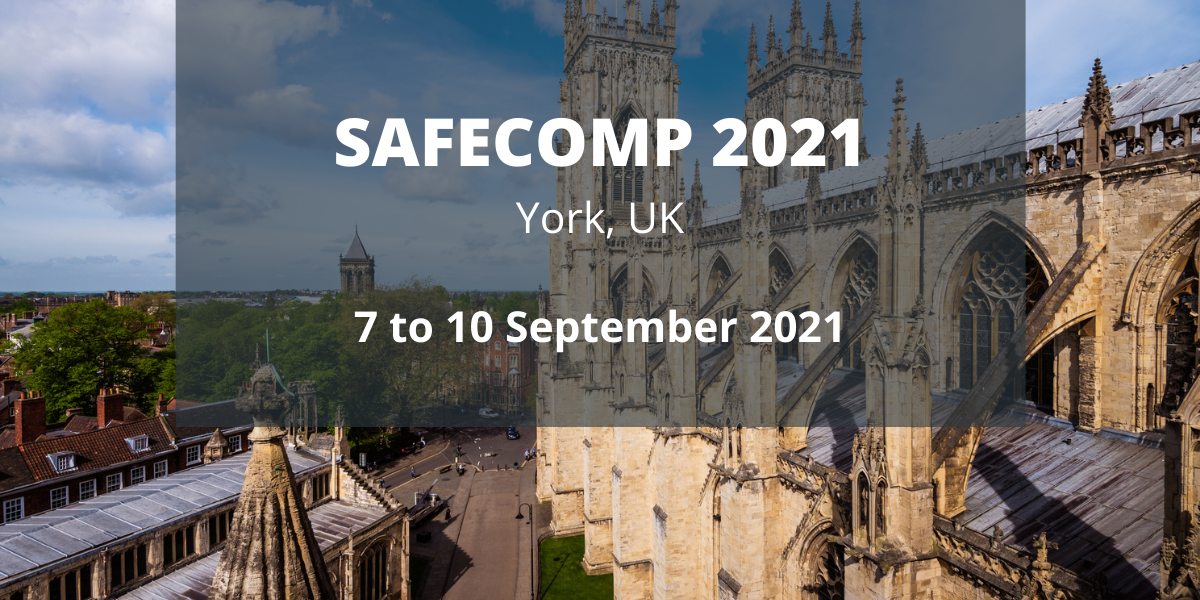 We are delighted to announce that the Department of Computer Science at the University of York is hosting SAFECOMP 2021.
The conference will take place from 7 to 10 September 2021, on Campus East at the University of York.
AAIP's Director, Professor John McDermid is General Chair of the conference. Dr Ibrahim Habli (AAIP) and Dr Mark Sujan (Human Factors Everywhere) are Program Co-Chairs.
The theme for SAFECOMP 2021 is Safe human-robotic and autonomous system (RAS) interaction.
"SAFECOMP is a prestigious, long-running conference which brings together delegates from industry and academia to discuss the state-of-the-art in safety, security and reliability of critical computer systems and applications," said Professor McDermid.
"We are delighted to host the 40th edition of the conference and look forward to welcoming colleagues and friends to York to exchange ideas, insights and experience."