Study with one of the foremost centres for archaeological research in the world. Deliver specialised, impactful research in archaeology, conservation, and heritage studies, with support from our expert staff.
Why study archaeology at York?
At York, we have a distinguished reputation and a diverse research output. We collaborate closely with other departments, heritage organisations and policymakers at a local and global level. You'll be supported by our expert academics to develop specialised research in an area you're passionate about.
Study with us and join a thriving, friendly academic community. Collaborate with archaeologists, students from other disciplines across the University, and institutions internationally.
Or search all postgraduate research courses.
Research expertise
We invite applications from candidates who are eager to work in any area of interest covered by our vast research expertise. Find out more about the research projects our academics are involved in.
We encourage you to contact potential academic advisers early on. Our staff are happy to give you advice on your research ideas and feed back on a draft proposal before you submit your application. Get to know our staff and find out more about their individual academic interests:
Scholarships and funding
Find out about scholarships and studentships that are available to students in the Department of Archaeology.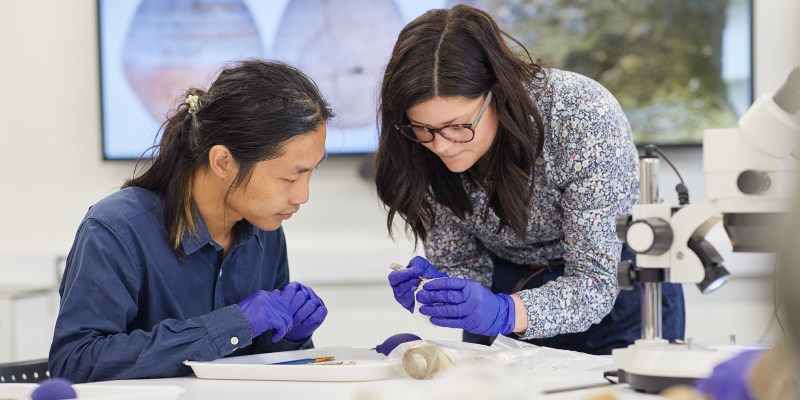 You'll have the opportunity to work with our topic-based research centres, helping you develop distinguished research. Our interdisciplinary Centres will enable you to explore wider perspectives and different approaches to archaeological study.
You'll have the opportunity to work with industry partners, including heritage organisations and policymakers, influencing developments in sustainable heritage. Find out more about our recent research projects.