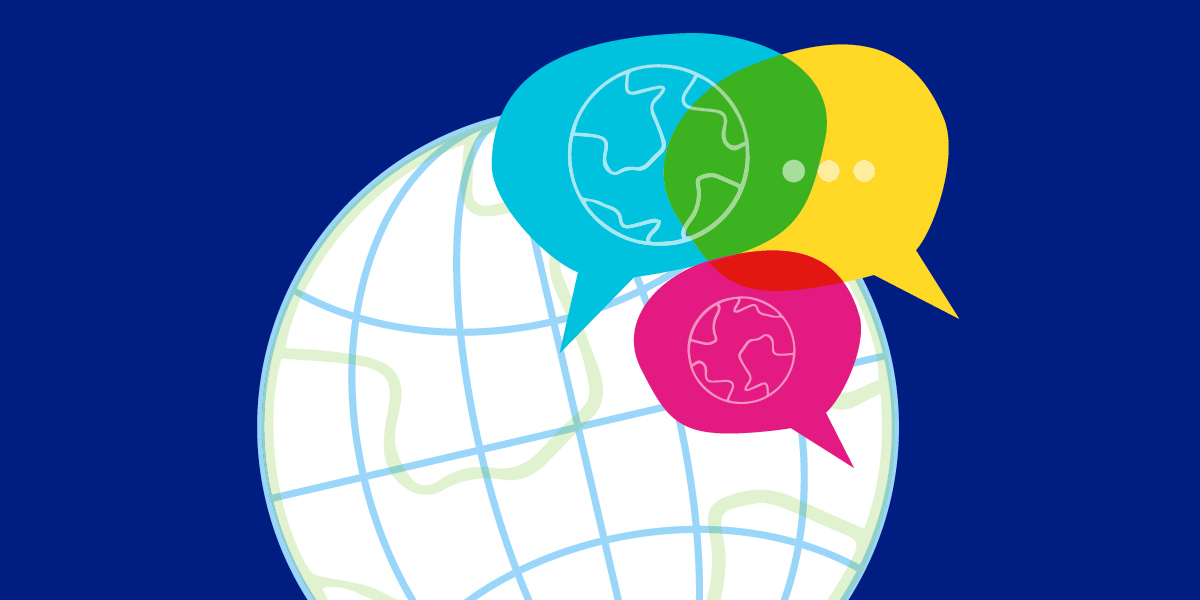 Languages for All (LfA)
Study a language to broaden your knowledge and enhance your employability.
Our extracurricular LfA classes are open to everyone. Improve your language skills and cultural awareness among a diverse group of learners.
If you are a current University of York undergraduate student and wish to embed your language learning into your degree as a 20-credit elective module, please check the Languages at York and York Language Elective page.
Semester 2 Short Courses
Short courses are a great opportunity to either familiarise with a new language or to brush up your skills if you have studied a language before.
Our Semester 2 short courses are general language and culture extracurricular courses that run for eight weeks, from w/c 4th March to w/c 6th May.
Registration will open in January - please
register your interest
if you wish to be notified when registration opens.
In Semester 2, we will offer three course types:
Conversation and Culture:

French, German, Italian and Spanish courses for students with at least Lower Intermediate level in the chosen language and who are interested in improving their speaking skills through discussion of topics related to cultural and social aspects of the countries in which the language is spoken.

Languages for Everyday Communication:

Beginner and Post-Beginner level language courses in French, German, Italian, Ukrainian and Spanish.
Languages for Intercultural Understanding:

Beginner-level courses to familiarise with languages with non-Roman scripts (Arabic, Chinese, Japanese, Korean and Russian). These courses are ideal if you are interested in learning a language that is very different from the language(s) you speak.
Specialist language courses

(TBC).
Contact us
Department of Language and Linguistic Science

2 hour-long weekly classes
18 weeks of teaching, from October until May OR 8 weeks of teaching, from March until May (short courses)
Classes of no more than 20 students
A diverse community of learners (university students and members of the public)
Access to the University of York's Library
Self-study supported by our Virtual Learning Environment
The possibility of gaining a certificate of completion
£245

University of York students*

£325

Over 60s/students from other universities/schools

£370

University of York staff/ members of the public
Short courses:
£108

University of York students*

£145

Over 60s/students from other universities/schools

£165

University of York staff/ members of the public
* Additional 10% discount for PG students
Languages and Levels
We do not have specific entry requirements. Although we mention 'prerequisites' in our course description, this is more to guide students. Provided that you feel confident of your current level, you can choose to go into whatever course you feel is appropriate (e.g. if you haven't got a GCSE but have lived in a country for a year or so then you could still go in a Lower Intermediate course or above).
To choose which level is right for you, please consult our guide.
To help you self-assess your level you can take our entry test for the following languages:
For more information on our course aims and objectives click on the relevant link below. Please note that our descriptors make references to the Common European Framework of Reference (CEFR).
Register for an LfA course
Registration for the LfA courses is now closed.
We will be opening registration for the Semester 2 short courses in January.
Practical information for LfA students
If you are new to our programme and are not a student or member of staff at the University of York, please consult our Guide for new LfA students with key information.
Please make sure you have read our LfA Terms and Conditions.
Dates for LfA Teaching 2023-2024
Year-Long Courses (October to April)
Semester 1 - Lessons 1-8
Start Week 4 (beginning Monday 16 October 2023)
End Week 11 (finishing Friday 15 December 2023)
Consolidation Week/half-term (no LfA class): 30 October
- 5 November 2023
Semester 2 - Lessons 9-18
Start Week 1 (beginning Monday 12 February 2024)
End Week 10 (finishing Friday 3 May 2024)
Consolidation Week/Vacation (no LfA class): 25
March - 7 April 2024
Semester 2 Short Courses (March to May)
Semester 2 - Lessons 1-8
Start Week 4 (beginning Monday 4 March 2024)
End Week 11 (finishing Friday 15 May 2024)
Consolidation Week/Vacation (no LfA class): 25
March - 7 April 2024
Contact us
Department of Language and Linguistic Science