Apply theoretical concepts and analysis to real-world economic problems, supported by academics from the Department of Economics and Related Studies.
Why take a pre-sessional course in economics?
Our flexible distance learning pre-sessional course in Microeconomics and Quantitative Methods will equip you with the basic principles of microeconomic theory and applied statistical analysis. As a summer course, it's excellent preparation for studying economics at a postgraduate level.
If you've applied to one of our taught Masters degrees, we may ask you to complete this course as a condition of your offer. It will give you everything you'll need to continue your studies.
We also welcome external applicants with relevant professional qualifications pursuing continued professional development.
Dates
The course takes place from 31 July to 15 September 2023.
Applications close at 17:00 BST on 20 July 2023.
If your offer of study is conditional on taking our pre-sessional course, we'll send you a link to register for it along with your offer letter. You will receive an unconditional offer following your registration, which you can accept when you have completed the course.
If you're a recent graduate and unsure whether you need to take our pre-sessional course, please contact Dr Maria Garcia Reyes, the Course Coordinator, at econ-pg-enquiries@york.ac.uk.
Fees
Economics Pre-sessional Course Fee - Full-time (7 weeks): £1,510.
Our flexible course fits around you, with online lectures and tutorials in economics and quantitative skills including mathematics and statistics. You'll complete your course using the University's VLE (virtual learning environment).
You'll receive reading materials, complete exercises, and participate in online discussions to challenge your analytical skills. You'll receive support from leading academics, ensuring you feel part of our community wherever you're studying from.
The course material is equivalent to the second year of our BSc Economics.
What you'll study
You'll study a range of topics, examples of which may include:
Fundamental Concepts
Demand and Supply
Consumer Behaviour
Theory and Welfare Economics
The Theory of the Firm
Basic Mathematical Concepts
Functions
Equations
Growth and Logarithmic Functions
Differential Calculus
Integration
Descriptive Statistics
Discrete Random Variables
Continuous Random Variables
Correlation and Regression
Estimation
Hypothesis Testing
Completing your course
If you complete the coursework to a high standard, you'll be given a certificate of attendance, with a certificate of completion issued when you pass.
Successful completion of this course enables you to accept your offer to study one of our taught Masters degrees.
You'll be supported by a personal supervisor, who will follow your progress online. You'll also have access to online discussion boards, which are a great place to interact with other students and share knowledge.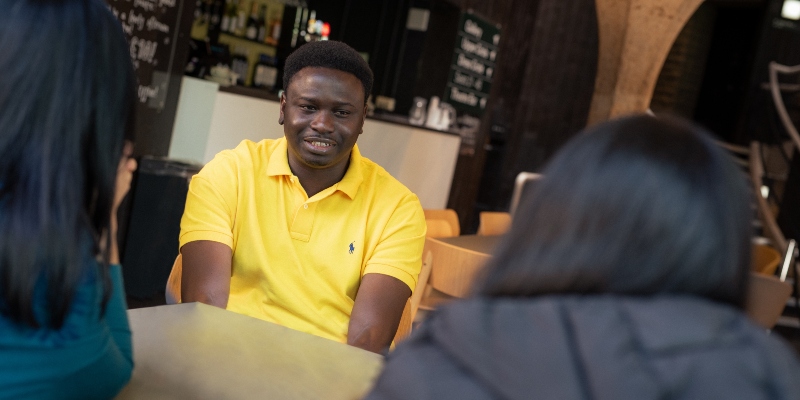 Entry requirements
To take this course, you must have:
an undergraduate degree in Economics or a related subject,
or
an undergraduate degree in a subject with strong quantitative and analytical elements,
or
a relevant professional qualification.
English language requirements
If English is not your first language, you must provide evidence of your ability.
Check English language requirements
Applying
If your offer of study is conditional on the completion of our pre-sessional course, we'll send you a link to register for it along with your offer letter.