Do you want to combine your creative passions with career-boosting managerial and marketing skills?
Our Masters courses will prepare you for a management career in the creative industries such as festivals, fashion, theatres, museums, digital industries, television, film, publishing, the visual arts, dance and live music venues.
You will learn key management, business and marketing skills as they apply to creative and cultural industries contexts from experienced and award-winning teachers and creative practitioners in the School of Arts and Creative Technologies and the School for Business and Society.
You'll be able to take a range of option modules and tailor your degree to your career aspirations. You'll benefit from being part of a wider creative community with extensive industry connections.
Work placements
Through our strong industry connections, you will have the opportunity to undertake a voluntary placement with a business in the creative industries in the York area, to help support its digital strategy.
Our facilities
Find out more about our facilities.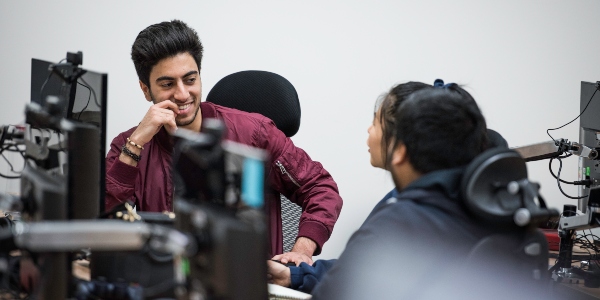 Scholarships and funding
Find out more about funding your Masters degree.
We incorporate masterclasses from industry professionals to support your professional development. As part of our dedicated careers support, you'll have the opportunity to attend talks, productions and festivals.
The skills you'll develop are highly transferable, allowing you to move onto roles in arts and cultural management, creative business development and production, marketing, arts finance and funding.
Our graduates are the entrepreneurial and innovative creative leaders of the future, contributing to creative and cultural industries that are hungry for new talent and ideas.