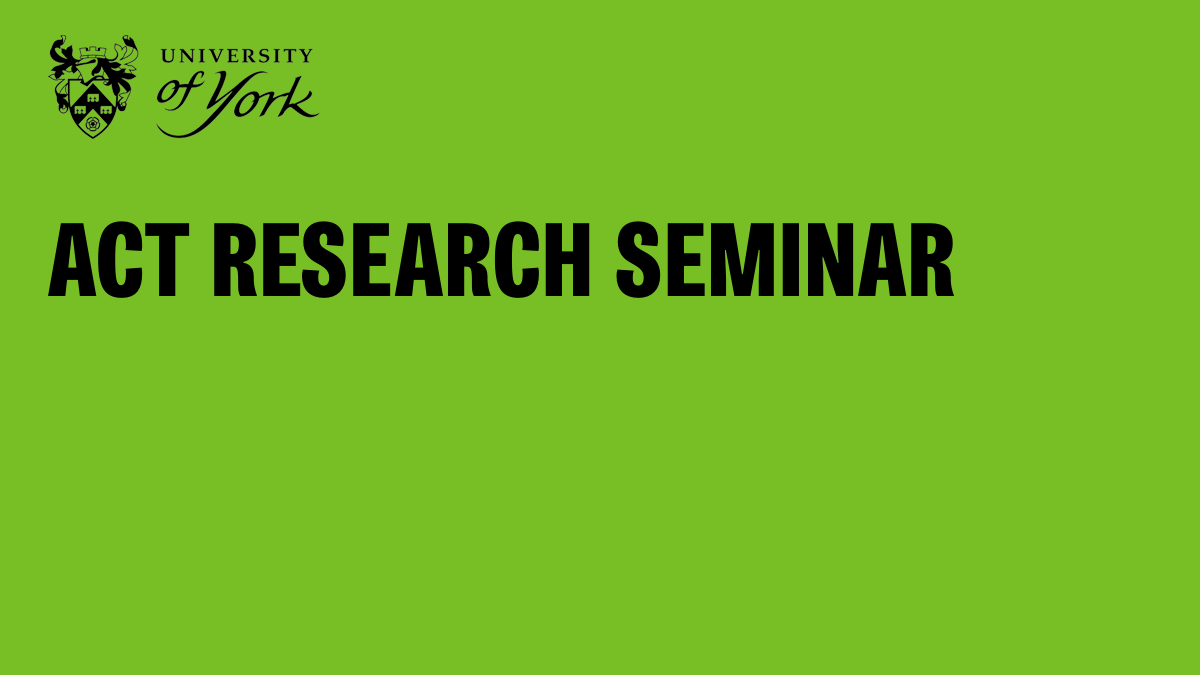 Techno-Orientalism for Techno-Libertarianism: AI Documentaries' Rhetorics of Deflection
Seminar
Date and time:

Wednesday 8 February 2023, 5pm

Location:

TFTV/109, School of Arts and Creative Technologies East, Campus East, University of York (Map)

Audience:

Open to staff, students, the public

Admission:

Free admission, booking not required
Event details
Documentaries often frame the US-China AI arms race with techno-Orientalist tropes. Their narratives attribute China's AI advantage to its access to massive datasets acquired from an acquiescent horde. Beyond cybersecurity fears and trade tensions, these discourses arise from sectarian domestic efforts to undermine tech legislation. This is a war of position being waged by anti-tax lobbyists and techno-libertarian precincts in Silicon Valley, who use "China" as a cudgel to ward off privacy protections and antitrust enforcement. Films such as In the Age of AI (2019) and Coded Bias (2020) have great influence on technoculture. They are distributed on credible platforms and carry the imprimatur of experts drawn from industry and the academy. Most notably, techno-Orientalist fantasies transcend ideological divides, for even Coded Bias, a vociferous oppositional work born of the "techlash," recapitulates the same story with the usual palette. The urgent need to raise algorithmic literacy makes it vital to understand the grammar with which we conduct these campaigns.
Can't join the event in person? See the event online instead.
Meeting ID: 970 4197 3598
Passcode: 627701
About the speaker
Gerald Sim (Florida Atlantic University, US)
Gerald Sim is an Associate Professor in the School of Communication and Multimedia Studies, Florida Atlantic University. He is the author of The Subject of Film and Race: Rethorizing Politics, Ideology, and Cinema, and Postcolonial Hangups in Southeast-Asian Cinema: Poetics of Space, Sound, and Stability which inaugurated the Critical Asian Cinemas series at Amsterdam University Press. His writing has appeared in Convergence, positions, Discourse, Rethinking Marxism, Projections, Quarterly Review of Film and Video, Inter-Asia Cultural Studies, Asian Cinema, and Film Quarterly. They include essays about data Platonism in Moneyball, Netflix's data operations and its place in media history, CNBC personality Jim Cramer's Marxist investment advice, Edward Said's influence on film studies, film music theory, and cinema's transition to digital cinematography. This talk is taken from a chapter in his current book, a study of films that shape our algorithmic literacy.