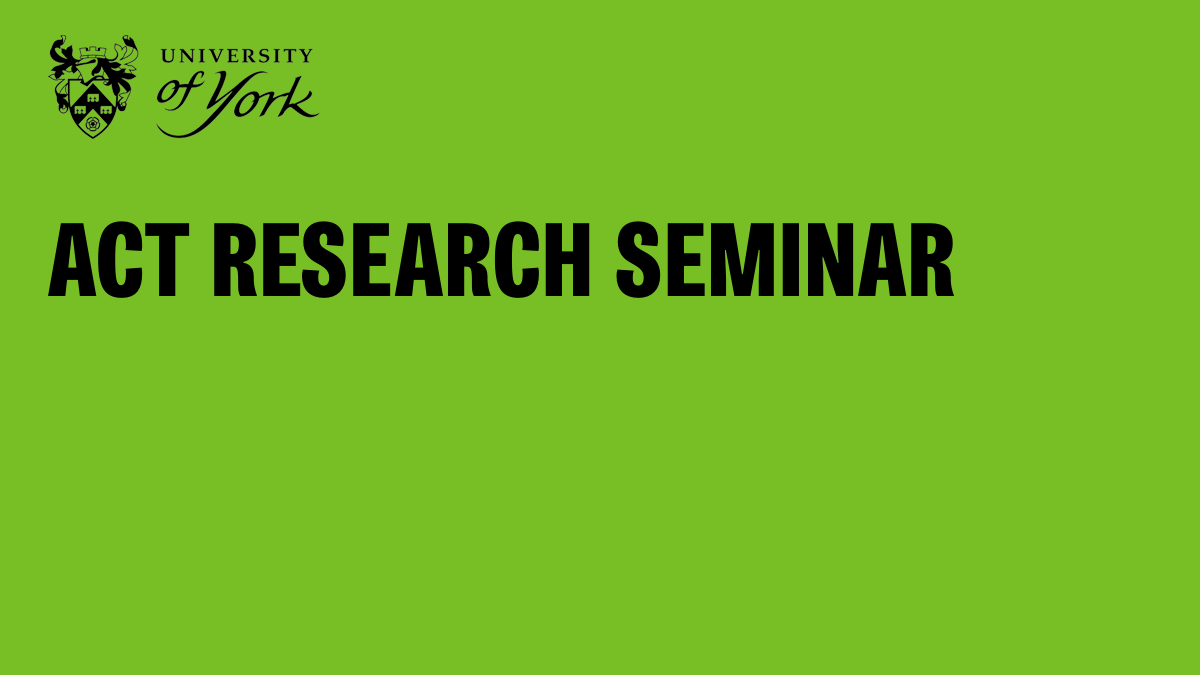 Cuban Music in Paris 1927-1960
Seminar
This event has now finished.
Date and time:

Wednesday 29 November 2023, 4pm to 6pm

Location:

In-person and online
Sally Baldwin Block D, I/D/003 located on Campus West, within the Music facilities., School of Arts and Creative Technologies West, Campus West, University of York (Map)

Audience:

Open to staff, students, the public

Admission:

Free admission, booking not required
Event details
The Legacy of Cuban Music Performance in Paris: degrees of Latin
'enracinement' in mainstream French popular music.
Popular Cuban dance music has had a century-long history of performance in the French capital; together with the transnational flow of Cuban music/Latin recordings, particularly from the 1930s onwards (Denning, 2015), this rich performance tradition has had a strong influence on French popular music. Hiding in plain sight (as scholars Christopher Washburne (2020), Paul Austerlitz (2005) and Anaïs Fléchet (2013) have highlighted), Cuban, Caribbean and Latin American musical elements are ingrained in many French popular music forms. The long lasting influence of Paris's very own Buena Vista Social Club scene in the form of La Cabane Cubaine, La Cueva, Mélody's Bar and La Coupole is here investigated in terms of degrees of inflection, appropriation and integration in the work of 'French' artists Jean Constantin, Serge Gainsbourg and Dario Moreno. Further investigations into Hispanic and Francophone Caribbean exchange reveal complex relationships, and demonstrate how exoticism, racism, sexism and various other aspects of France's 'échappatoire tropicale' (Fléchet, 2013, p.209) play out musically in the Latin performances and recordings of mid 20th-century Paris. Degrees of 'enracinement musical' are shown to reflect, negate or subtly undermine the colonial ideologies of the times depending on how French artists worked with fellow Caribbean and Latin American musicians within inequitable social performance contexts. The legacy of musicians from Cuba, Guadeloupe, Martinique and other Caribbean countries in France needs further research not least in terms of how their performances and recordings.
Can't join the event in person? See the event online instead:
ID: 967 9721 8269
Code: 878342
About the speaker
Pr. Sue Miller (Leeds Beckett University)
Sue Miller is Professor of Music at Leeds Beckett University. Her research interests include Cuban music (history, analysis and performance), Latin music in the USA, performance aesthetics, improvisation studies, music and dance relationships in animation film, music education, and French popular music. Her books Cuban Flute Style: Interpretation and Improvisation (Scarecrow Press 2014) and Improvising Sabor: Cuban Dance Music in New York (University Press of Mississippi 2021) document and re-evaluate the history of clave-based Latin music in both Cuba and the USA. Her recent work on the Latin music of Serge Gainsbourg is soon to be published in Serge Gainsbourg: An International Perspective edited by Olivier Julien & Olivier Bourderionnet (London & New York: Bloomsbury, 2024).