Metabolomics and Proteomics Laboratory
We provide a range of mass spectrometry-based services using the comprehensive suite of instrumentation available in the Centre of Excellence in Mass Spectrometry.
Our services include proteomics, glycomics and carbohydrate analysis, identification of post-translational modifications, and small molecule identification and quantification. Our protein identification service has been running for over ten years and is internationally known for providing reliable, high-confidence results with short turnaround times.
If you are not sure if our services can help with your research problem, then please do not hesitate to contact us.
Our equipment
The Centre of Excellence in Mass Spectrometry has a full list of all our equipment.

See the equipment list here
Contact us
Dr Tony Larson
Head of Metabolomics and Proteomics Laboratory
tony.larson@york.ac.uk
01904 32 8733
Technology Facility, Department of Biology, University of York, Wentworth Way, York, YO10 5DD Email: BTF-MAPlab@york.ac.uk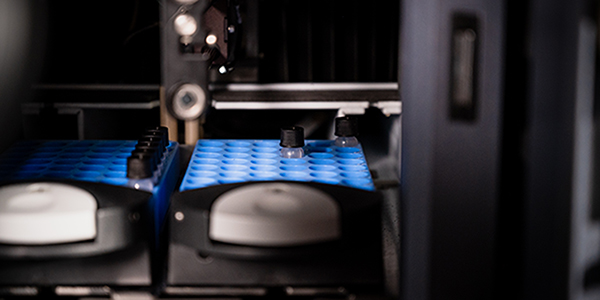 We have a number of examples of how we can help your research
Our people
| Photo | Name | Role | Contact |
| --- | --- | --- | --- |
| | Tony Larson | Head of Lab | tony.larson@york.ac.uk |
| | Adam Dowle | Senior Experimental Officer | adam.dowle@york.ac.uk |
| | Chloë Baldreki | Technical Specialist | |
| | Chris Taylor | Senior Research Technician | chris.taylor@york.ac.uk |
| | Swen Langer | Senior Research Technician | swen.langer@york.ac.uk |
Contact us
Dr Tony Larson
Head of Metabolomics and Proteomics Laboratory
tony.larson@york.ac.uk
01904 32 8733
Technology Facility, Department of Biology, University of York, Wentworth Way, York, YO10 5DD Email: BTF-MAPlab@york.ac.uk