Our research to support the safe introduction of autonomous systems in manufacturing covers underlying technical research and work from demonstrators on areas such as cobots and flexible manufacturing.
This section pulls together all the research taking place in the manufacturing domain. It also highlights cross-domain work which will be of use to those working in the sector.
Where possible, a lot of the guidance we publish is intentionally developed to be suitable for use in any domain. You will therefore find key pieces of research below that are suitable for those working in any sector.
Body of Knowledge guidance
You can access a number of entries in the Body of Knowledge related to the safety assurance of autonomous systems in manufacturing below. The guidance in the Body of Knowledge is often generalised, enabling you to learn from research undertaken in other domains. You can also access all Body of Knowledge Guidance.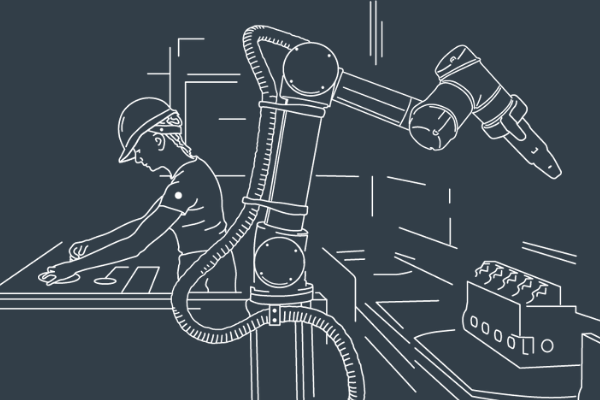 Towards regulatory change for cobots
Latest research papers
Here are the most recent papers based on research in the manufacturing domain from the York team and our demonstrators and Fellows. You can also view all of our research papers.
Our other research domains
Learn what research is taking place in other domains that might be transferable to your work.