2020 SoTL Colloquium
2020 SoTL Colloquium - POSTPONED
New date to be confirmed
The Academic Practice team warmly invites you to the York Scholarship of Teaching and Learning Colloquium 2020.
Teaching and supporting student learning in Higher Education presents considerable challenges, and attempts to improve quality should be driven by critical consideration of evidence. The current emphasis on evidence-informed practice in HE underlines the role of teaching as an intellectual and scholarly endeavour, as well as a practical one.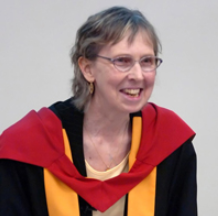 In this staff colloquium, University of York colleagues present their research into HE pedagogy. It aims to encourage constructive debate around evidence-informed practice, and to provide a rich exchange of ideas on approaches to teaching and learning.
Keynote speaker
Professor Emerita Lin Norton, Liverpool Hope University
Topic: 'Choosing methodology for pedagogical action research'


Programme Information
Keynote session will be from 11.30am to 12.30pm.
Full programme to follow
Past colloquiua
2019 SoTL Colloquium
The Academic Practice Team held the inaugural Scholarship of Teaching and Learning (SoTL) Colloquium in May 2019, which was a great success. Professor Jane Pritchard gave keynote session on undertaking and publishing your SoTL, and other studies presented included research on dialogic pedagogy and assessment practices.