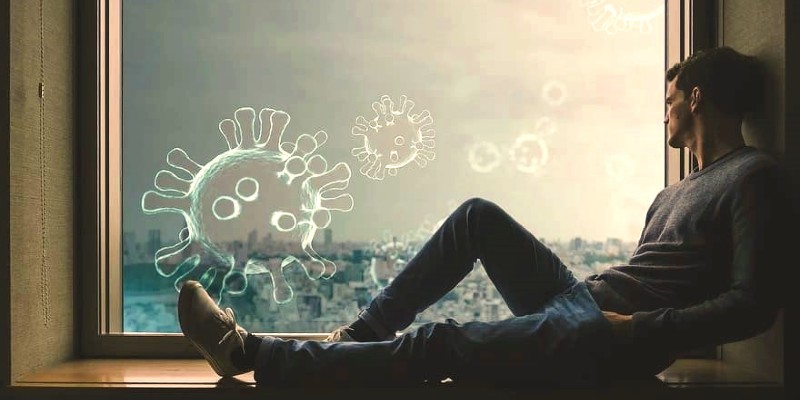 Mental health: Another casualty of coronavirus? Keynote: Dr Kwame McKenzie, Wellesley Institute
Panel discussion
This event has now finished.
Date and time:

Thursday 15 October 2020, 6.30pm to 8pm

Location:

Online only

Audience:

Open to alumni, staff, students, the public

Admission:

Free admission, booking required
Event details
World Mental Health Day 2020 Lecture
The COVID-19 pandemic has had a significant impact on our way of life, affecting everything from work to social interactions and cultural and leisure activities. It has introduced new uncertainties and placed significant strains on a number of services and areas of the economy. While presenting a host of challenges, the pandemic has also arguably led to a number of opportunities and even positive developments for some. All of these scenarios and outcomes have a bearing on our mental health. Evidence suggests that the challenges and benefits have been unevenly distributed throughout the population and hence the mental health impacts have also varied.

Join us for an evening of talks and discussion on the implications and effects of COVID-19 on the mental health of different groups and communities from a range of academic perspectives. The evening will be introduced by the University's Vice-Chancellor, Professor Charlie Jeffery. The keynote speaker is Dr Kwame McKenzie, Chief Executive Officer, Wellesley Institute who will talk about inequalities in this area faced by the Black, Asian and Minority Ethnic (BAME) Communities. Academics at the University of York will also present their research into the experiences, both negative and positive, of different age groups across the life-course. There will be the opportunity to pose your own questions about the consequences for society and for public services as well as about potential ways of 'building back better'.
If you would like to know more about how you can get involved and support mental health research and wellbeing projects at the University of York please visit York Unlimited.
Dr Kwame McKenzie
Dr Kwame McKenzie is the CEO of Wellesley Institute and is an international expert on the social causes of mental illness, suicide and the development of effective, equitable health systems. He is also Director of Health Equity at the Centre for Addiction and Mental Health (CAMH), and a Professor in the Department of Psychiatry at the University of Toronto. As a policy advisor, clinician and academic with over 200 papers and five books, and numerous awards he has worked across a broad spectrum to improve population health and health services for over two decades. In addition to his academic, policy and clinical work, Dr McKenzie is a columnist for the Guardian, Times-online and Toronto Star and a past BBC Radio presenter.