Pubs and Restaurants in York
Brewdog is a world re-known pub chain, located at the entrance to York city at Micklegate. The company began life-selling beers from the back of a van at markets; over the past 14 years, they have grown substantially with pubs all over the world. They pride themselves on brewing their own beers, with no added ingredients or preservatives.
The Eagle and Child is housed in a grade II listed building, which was built in 1640. The third-floor room boasts lipstick signatures made by the Rolling Stones when they visited in the 60's. It serves fresh, homemade, locally sourced food all day and has a good selection of cask, keg and bottled ales; it also offers a wide Gin cocktail menu.
The Golden Fleece is York's oldest and most haunted pub. It offers a friendly atmosphere, quiet surroundings and traditional service. It boast a large selection of cask ales, beers, wines and spirits. For the brave hearted, there is a historical terror trail every night at 6:45pm that commences its journey at the Golden Fleece.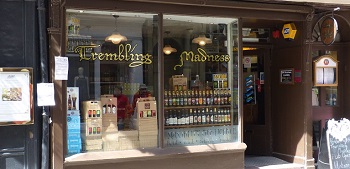 The Trembling Madness was originally a medieval drinking hall, part of the building dates back to 1180AD. Last year the pub was nominated for the best pub in Yorkshire Award. It has the widest selection of craft ales and offers a menu that combines the best of Yorkshire produce.
Pivni's home is a quirky, sixteenth century timber framed building. It offers a choice of 80 draught and bottled beers from around the world. Pivni also has a wide selection of real ciders, wines and premium spirits. In 2010, Pivni was awarded the National Beer Range Pub of the Year (2010).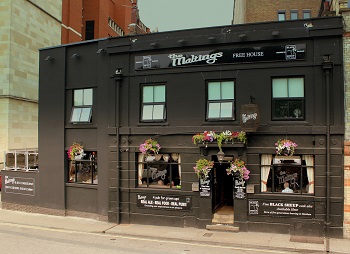 The Maltings was the 2015 winner of the York Camra's top award. The Maltings is a traditional English Pub; it was established in 1842 and is located at the foot of the Lendal Bridge. It offers great beer and great food.
The Rook & Gaskill is the 2016 winner of the York Camra Award. It offers a great selection of cask ales, craft ales, craft keg, ciders, wine, bottled beers and spirits, as well as a burger menu and bar snacks.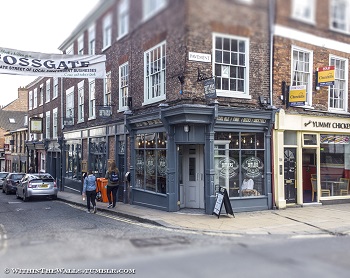 Sulters is an independent pub, which is proud of its ethos of 'fresh, high quality produce…', everything is locally sourced and cooked individually for the customer. It has on view over 100 Gins and 60 Whiskies.
No.88 Walmgate is a new restaurant to York, its home is in the entrance of Hotel Indigo. It classes itself as a 'Uniquely Yorkshire restaurant...', which uses locally sourced produce, the food can be complement by one of their many craft beers.