Being here. Stories of home.
Posted on 7 August 2023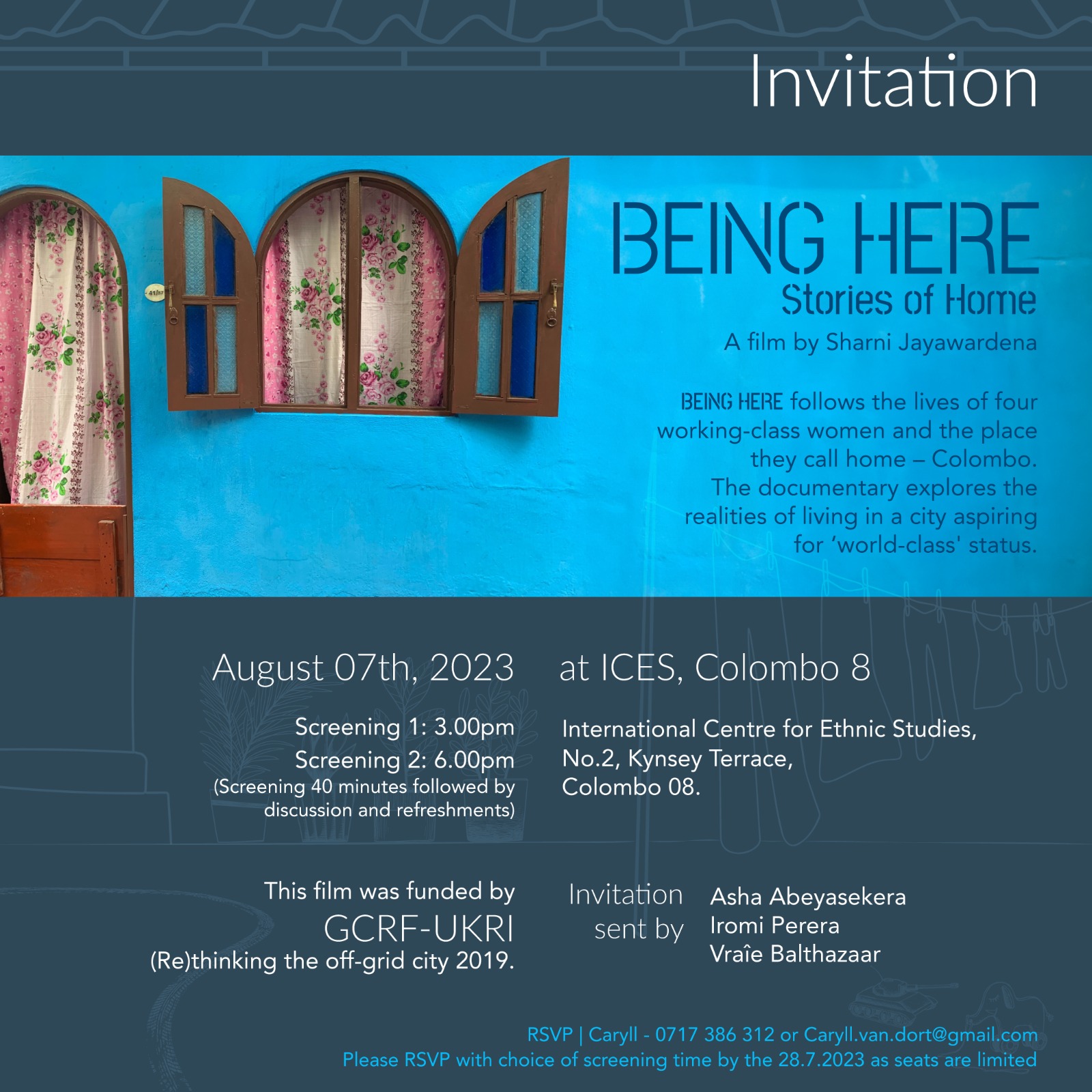 Being Here. Stories of Home – a documentary film by Sharni Jayawardena – was inspired and informed by the research conducted by Asha L. Abeyasekera, Iromi Perera, and Vraie Balthazaar in Colombo, Sri Lanka from 2020-2022. BEING HERE follows the lives of four working-class women and place they call home – Colombo. It explores the realities of living in a city aspiring for 'world-class' status.
Asha's research study examined the urban geographies of homemaking in Colombo, Sri Lanka.
The research positioned the home as the epicentre of the personal and political - a multi-nodal site of intimacy and belonging, violence and inequality, and intersecting hierarchies of gender, class, and ethnicity. Centred on the everyday lives of poor women living in working-class neighbourhoods in the city, the ethnographic study illuminates women's struggles to care for others while negotiating multiple logics of insecurity, violence, and dispossession.
Asha's research was undertaken under the UKRI-GCRF funded multi-country study 'Navigating the grid in the "world-class city": poverty, gender, and access to services in India, Pakistan and Sri Lanka' led by Prof. Jonathan Spencer, University of Edinburgh.