Making Research Count
Making Research Count (MRC) is a national network of social work and social care departments in several English universities who have developed partnerships with local agencies. These include children's and adults' services, health trusts and independent sector organisations.
Making Research Count promotes communication and knowledge sharing through an ongoing programme of conferences, seminars and workshops, details of which can be found in our list of latest events.
These events bring together the best of practitioner expertise, research knowledge and service user experience. This unique combination enables us to;
improve the dissemination and implementation of research findings
support delegates to implement best practice from research in their work
help agencies develop their skills in evaluating their existing practices and policies
ensure that practitioners, managers and service users are involved in setting the agenda for research.
Making Research Count (York) is the regional hub for Yorkshire and the Humber. We work in partnership with a number of local authorities' Children's and Adults' Services teams across the region to support the continuous professional development needs of their staff. Places at our events are also available to delegates from other local authorities, health services and local, regional and national voluntary and community groups and charities.
For more information get in touch by ringing 01904 321237 or emailing spsw-mrc@york.ac.uk.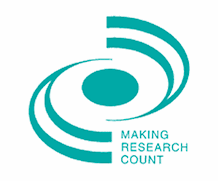 Making Research Count (University of York)
Department of Social Policy and Social Work
University of York
Heslington
York
YO10 5DD

Lisa Thurlow
MRC Administrator
Tel: 01904 321237
lisa.thurlow@york.ac.uk
Twitter updates