Making Research Count
Making Research Count (MRC) is a network of universities who specialise in research in social work, social care and social policy. This national initiative connects those working in social work and social care with research and evidence-based practice.
The Making Research Count Northern Hub, based at the University of York, can support front line practice across Yorkshire and Humber, the North East and Lincolnshire. It offers;
◾ Topical, thought provoking events that bring together practitioner knowledge and expertise with the latest research findings
◾ Support for delegates to implement best practice from research in their work
◾ Opportunities for agencies to develop their skills in evaluating existing policy and practice
◾ A mechanism for practitioners and service users to get involved in setting the agenda for research.
View our ongoing programme of events.
Find out more about joining our network and benefiting from the experience of multi-disciplinary practitioners and leading researchers. We offer cost-effective membership subscriptions, pay as you go options and voluntary sector bursaries.
For more information get in touch by ringing 01904 321237 or emailing spsw-mrc@york.ac.uk.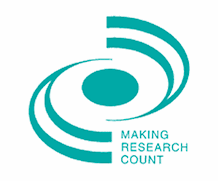 Making Research Count (University of York)
Department of Social Policy and Social Work
University of York
Heslington
York
YO10 5DD

Lisa Thurlow
MRC Administrator
Tel: 01904 321237
lisa.thurlow@york.ac.uk
Latest tweet