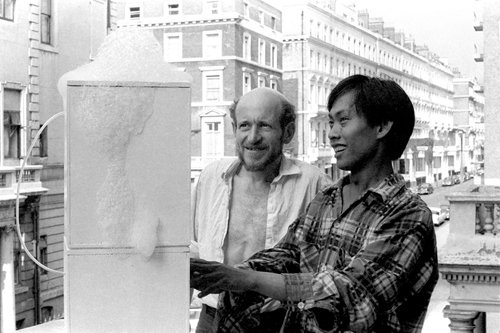 Photograph © Clay Perry, courtesy England & Co Gallery London
This one day symposium will explore a diversity of practices, movements and spaces, ranging from painting, sculpture and film through to land art, performance and activism, addressing in particular the impact of feminism, international exchange – specifically with Latin America – and changes in art education on the works produced during these two extremely lively and innovative decades, when understandings of the 'art world' were challenged and reformulated in multiple ways. Papers will include studies of Alexander Trocchi's Project Sigma, Stephen Willat's Control Magazine, Expanded Cinema at Gallery House, the emergence of the artist performance-lecture, and the performances of COUM Transmissions. The day will end with a round-table discussion to which all are invited to contribute.
Confirmed speakers include:
Elena Crippa (Tate)
Antony Hudek (Liverpool John Moores)
Dominic Johnson (Queen Mary)
Carmen Juliá (Tate)
Courtney Martin (Brown)
Lucy Reynolds (Central St Martins)
Joy Sleeman (UCL)
Lisa Tickner (Courtauld)
Isobel Whitelegg (Nottingham Contemporary)
Andrew Wilson (Tate).
The conference is free and open to all, but registration is essential. Lunch and refreshments will be provided. To register for the conference or for more information, please contact the conference organizers Jo Applin, Catherine Spencer and Amy Tobin at londonartworld@gmail.com or visit londonartworldevent.wordpress.com for more information.
View the event poster: London Art Worlds Poster 2013 (PDF
, 155kb)
London Art Worlds has been generously sponsored by the Paul Mellon Centre for Studies in British Art and the Centre for Modern Studies at the University of York.