Mental health nursing at York ranks 7th in Guardian University Guide 2024
Posted on 13 September 2023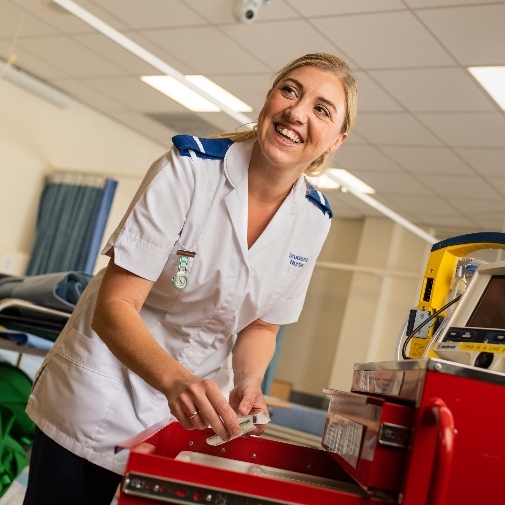 The ranking recognises the quality of our courses, and the experiences and opportunities they provide to our students. The department has also ranked highly in other areas including:
Children's nursing placed 5th

General nursing placed 9th

Midwifery placed 12th
Our Head of Department Professor Kate Flemming said: "I am delighted that we have continued to maintain our position as one of the very best departments in the country for midwifery and nursing education in Guardian University Guide 2024. Our team of passionate academics and our regional NHS and healthcare provider partners work in close partnership to support our midwifery and nursing students to become highly valued practitioners who make a real difference to people's lives."
The Guardian University Guide is published annually to help students choose a university course. It ranks UK universities by undergraduate degree subjects in metrics such as student satisfaction, continuation, spend per student and graduate outcomes.
York's overall position
The University as a whole has moved up two places in the Guide, ranking 19th overall. In total, six subjects at the York ranked in the UK top 10:
Department of Archaeology


8th for Anthropology and Archaeology

Department of Health Sciences


5th for Children's Nursing




9th for General Nursing




7th for Mental Health Nursing

Department of History of Art
10th for History of Art
Department of Psychology
7th for Psychology
A further 13 subjects ranked in the top 20.