Blake, zines, and gouda cheese: an interview with Max Reeves
Posted on 22 March 2021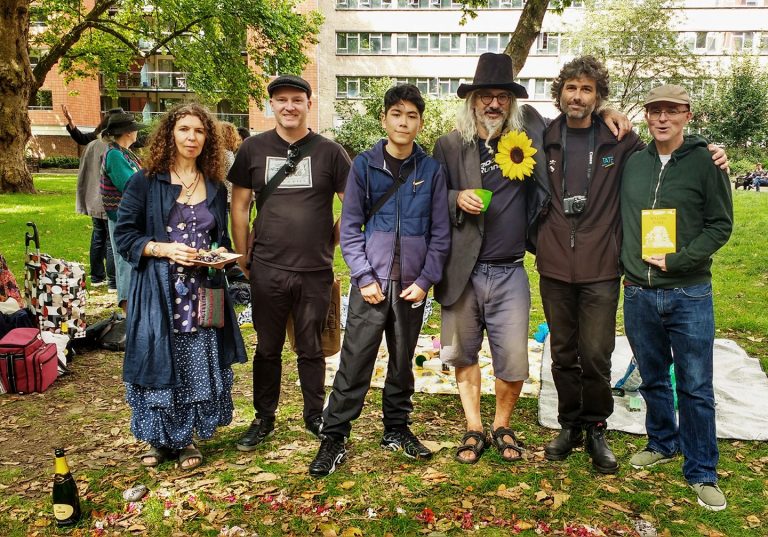 In the interview, which you can read in full here, Reeves discusses his fascinating experiences with independent and 'underground' publishing. From student agit prop in '80s Auckland to poetry and photography zines in digital-age London, Reeves' stories are alive with the spirit of Blake and with the radical zeal of so many independent publishing ventures to this day.
Caroline is currently completing her PhD as part of a CDP on Blake with Tate Britain and the University of York.
Image: Max Reeves (second from right) with members of the William Blake Congregation and Blake Bloc at Bunhill Fields, 2017.