Launching the CECS alumni network
Posted on 22 April 2021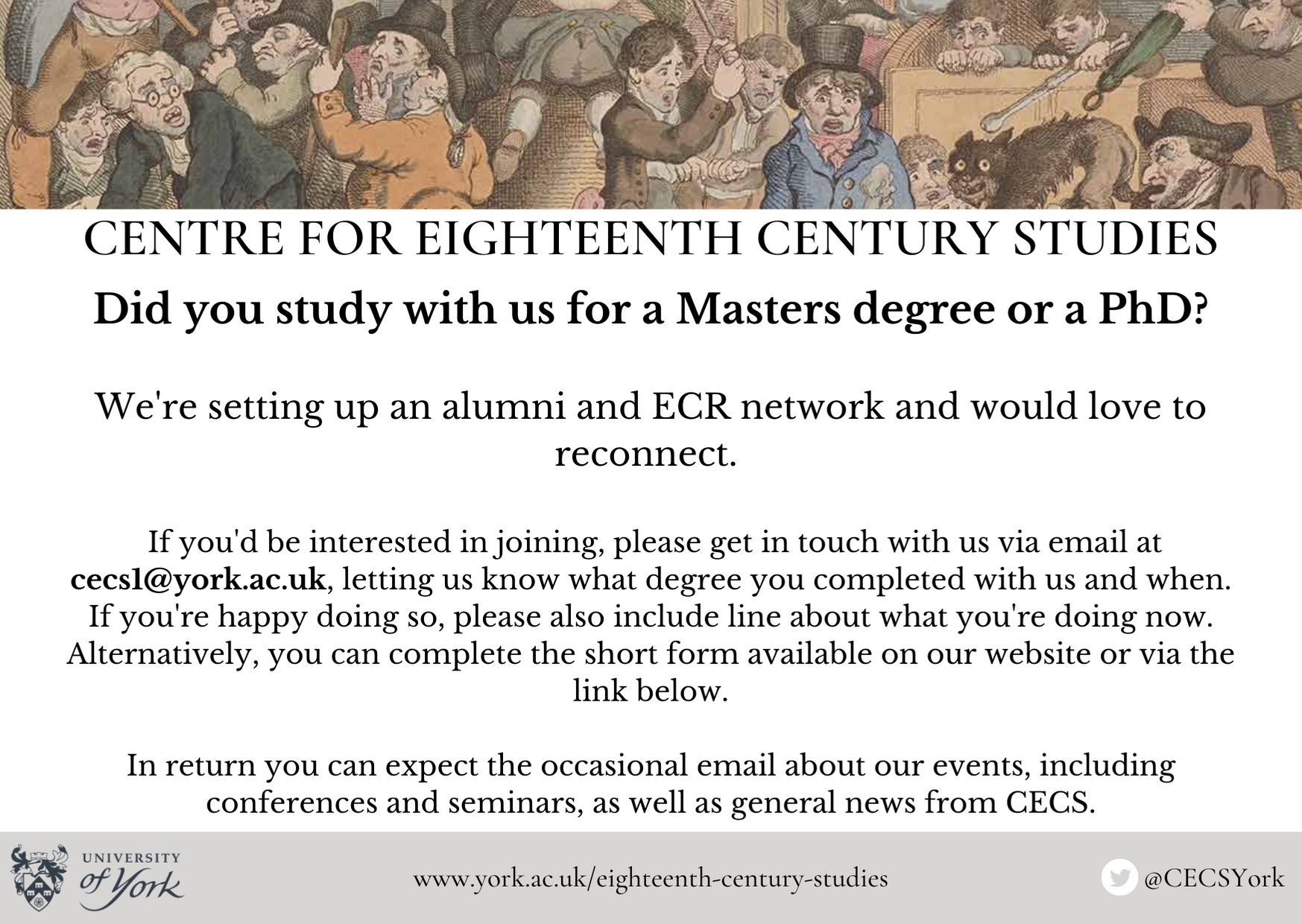 We're setting up an alumni and ECR network and would love to reconnect with our past students. If you've studied with us previously, either for an MA, MRes, or PhD, be it full time or part time, then we'd really like to hear from you.
If you'd be interested in joining, please fill in the short Google form available via this link. Alternatively, please get in touch with us via email at cecs1@york.ac.uk, letting us know what degree you completed with us and when. If you're happy doing so, please also include line about what you're doing now.
In return you can expect to receive the occasional email from us about our forthcoming events, including conferences and seminars, as well as general news from CECS.